Aishwarya Rai Finally Finds Her Doppelganger: Details About The Doppelganger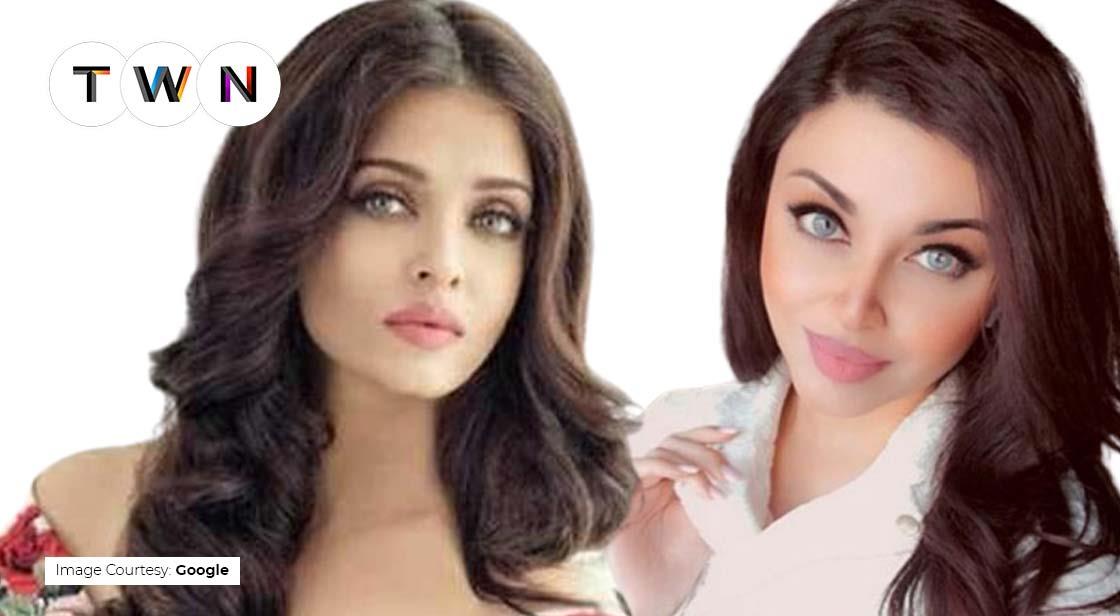 Doppelgängers all around the world will leave you in spells of surprise. These actors never expected to navigate their way to have a clone of their own! How surprising this is!# ThinkWithNiche.
Continue Reading..
The world's most beautiful woman and one of Bollywood's most successful actresses Aishwarya Rai has finally joined the interests of Anushka Sharma, Jacqueline Fernandez, and Alia Bhatt. The 29-year old Californian-based Iranian model "Mahlagha Jaberi" is now being called the mysterious carbon copy of Aishwarya Rai, though there are eerie resemblances between the two models, the internet is going nuts.
Former miss world and Iranian models with Persian ethnicity share profusions of striking resemblances, both the ladies share deep blue ocean eyes and it is hard to tell which one is prettier. Some people may find themselves at lengths, to go deep inside the world wide web to find any information indicating the emerging Iranian model and we can't deny the fact that whatever is packed with details comes across as more relentless. On a leading website stars unfolded, some sneaky details about the Iranian model have been published, that one may not find anywhere on the internet. The website claims unheard details about the model to be true, her favorite hobbies include horse riding, watching movies, shopping, and doing yoga. The website even went under the water to note down some of Mahlagha's favorite foods including pizza, coconut water, and salads. The site also took notes on how Mahlagha took her first tweet that shed light on the Iranian government's human rights violation of its citizens.
This is not the first time a Bollywood celebrity has met their carbon copy, Anushka Sharma and Jacqueline Fernandez top the list. However, very recently after the release of Gullyboy, Alia Bhatt found her double when a girl living in the hills, Sanayaashu aced a "Dhoptungi" dialogue from Gully Boy on a TikTok app, popular within the interests of millennials, broke the internet after the video started flooding across the country and left the fans in splits.
On the other hand, Virat Kohli's wife Anushka Sharma found herself mirrored in a famous American singer and a Grammy Awards nominee 'Julia Michaels', soon after the news developed on the internet, the Pari starlet and the American singer took to Twitter to post a picture on their respective Twitter handles to confirm the uncanny resemblances both the ladies share. Bollywood babe and animal rights activist Jacqueline befriended her likely 'to-be-twin', a famous social media star 'Amanda Cerny'. The leading net star has a huge number of fans spread across her social media platforms and has over 2.7 million subscribers on YouTube and 25 million followers on Instagram.
You May Like