How to Build a Better Startup with AI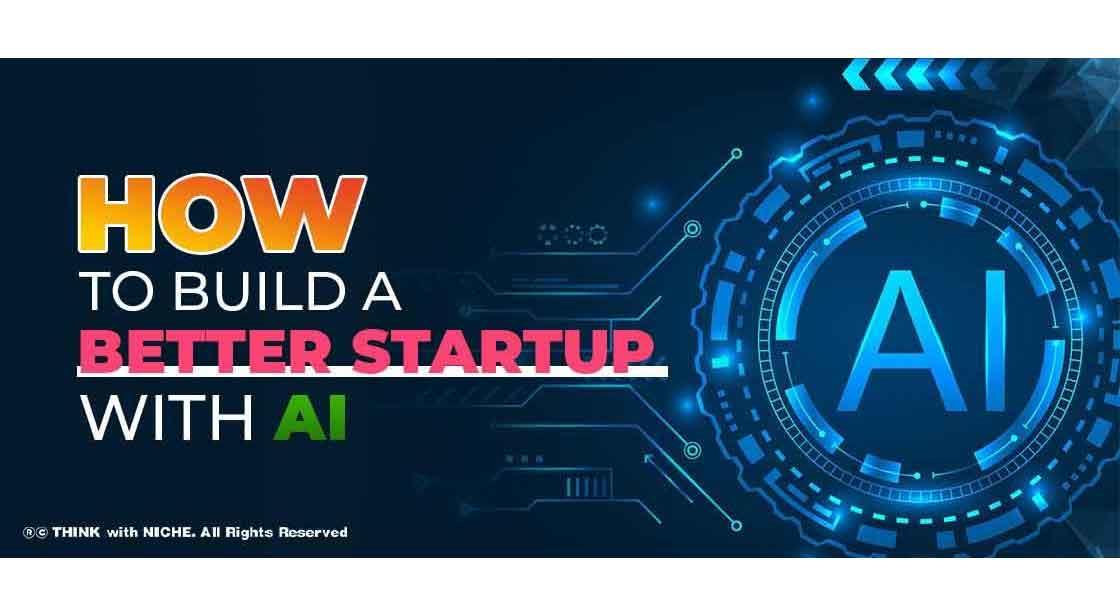 Artificial intelligence (AI) refers to both human thinking machines and the innovation of new technologies. It is already building efficiency in many industries, but will the potential benefits outweigh the risks? This blog will explore important topics related to building a better startup with responsible Artificial Intelligence. #ThinkWithNiche
Continue Reading..
Artificial intelligence is the future of technology, and it can be the future of business. AI is already building efficiency in many industries, but will the potential benefits outweigh the risks?
Artificial intelligence (AI) refers to both human thinking machines and the innovation of new technologies in general. It is one of the fastest-growing technologies in the world. But with all its benefits, there are also significant risks associated with the use of AI. Should we fear this new technology or embrace it wholeheartedly? This blog will explore important topics related to building a better startup with responsible Artificial Intelligence.
Potential Benefits of Intelligent Responsibility
As a leading technology worldwide, AI has many benefits for businesses. In other words, it can help improve efficiency and accuracy. An example of this is a company that uses AI to predict customer service phone calls to ensure that there is always enough staff ready to answer calls. In some areas, AI offers significant benefits to companies that have difficulty hiring enough staff. In this case, artificial intelligence can be used to create visible employees. The main advantage of responsible Artificial Intelligence is to increase productivity and efficiency by freeing people from difficult tasks and using automation to do so instead. It reduces the time for people to focus on additional works of art where they can use their intuition and create in a way that the machine cannot. And if you are free from these stressful activities, you will increase your output by 50%. You can reduce your costs by increasing production rates while earning extra profit per hour invested in your business. In fact, by releasing employees from lower-level jobs, you can earn twice as much as half of your employees!
Risks of Uncontrolled AI
AI fears are not new. The media has been speculating about the dangers of artificial intelligence for years now. But is it all just hype?
This blog will uncover some of the important dangers posed by uncontrolled performance. One of the most important risks is that AI will learn on its own without human intervention or supervision. It means that robots may not be able to come up with their plans, which could lead to them not complying with the "parent" company rules. Another danger is that AI may take jobs away from people, which may create more unemployment than the world already faces today. The benefits of AI are many, but they come at a cost — if these benefits outweigh the risks? And how can we be sure that they do?
How to Build a Better Startup with AI
Building a successful startup is difficult. But with the right tools, anyone can do it. AI has the power to help make this process easier and more efficient, freeing entrepreneurs to focus on what they do best: innovation. The question is, are the risks of using artificial intelligence worth the reward? There are many ways AI can improve your business if used responsibly.
For example, an AI chatbot enabled for native language processing may replace representatives of human customer service. This will free up current employees who provide customer support to focus on other tasks. One way in which practical wisdom can help your startup is to succeed is by analyzing data faster than anyone else. The machine may be able to analyze the database for hours, while a person may take days or weeks. With this kind of efficiency, quick decisions can be made and implemented quickly!
Conclusion
There are many benefits to using AI in the business world. For example, it may help companies to perform certain tasks automatically. It will allow them to relieve employees of the most important tasks and improve their skills. However, AI comes with risks as well.
You May Like