Emerging Trends in e-Commerce and What It Means For 2022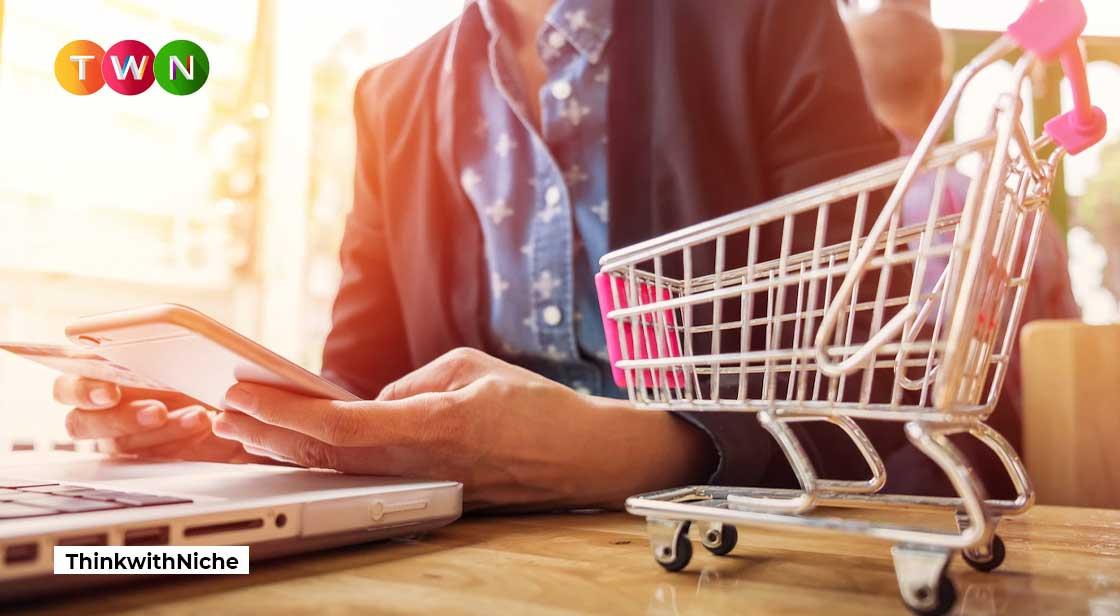 With all the exciting changes being seen in e-Commerce Platforms and Ventures with advancing technologies, ThinkWithNiche brings to you a detailed analysis of major trends emerging in the world of e-Commerce to look out for in 2022! #ThinkWithNiche
Continue Reading..
For eCommerce businesses, the Covid-19 pandemic changed everything, and the shift in customer behavior is here to stay. According to new global data research, eCommerce accounted for over 21.1 percent of total retail sales in the United States at its peak in Q4 2020, up from 14.8 percent at the start of 2019. Around the world, a similar uptick has occurred, and it shows no indications of slowing down. The figures show that we've reached a tipping point, and e-Commerce is now widely used by individuals of all ages. We can get practically anything delivered to our doors, from books to apparel to groceries, frequently the same day we click the "order" button on a desktop computer or smartphone. eCommerce has leveled the playing field for firms that have direct-to-consumer business strategies and can provide a fantastic online experience.
Even organizations that were formed in an omnichannel world must stay one step ahead of e-commerce trends to keep up with customer needs and avoid being overtaken by more agile competitors. The global eCommerce market is rapidly expanding. It is estimated to generate $4.2 trillion in revenue by 2025. However, the rapidly developing eCommerce sector is evolving at the same time. And, as a result of this industry's rapid innovation, tomorrow's eCommerce scene may look very different from today's. While no one can predict the future, there are certain indicators of what is to come.
All of the excitement surrounding eCommerce has prompted well-known brick-and-mortar companies to step up their online game, resulting in some incredibly unique trends. It's an exciting moment to be in online retail sales, but to compete in 2022, you'll need to adapt and include some of these eCommerce trends.
Being Sustainable
Building a brand that supports environmentally friendly practices, from green packaging to more eco-friendly shipping, is key to achieving eCommerce sustainability. It is not only the correct thing to do for the environment, but it is also a significant issue for many customers. To put it another way, being green could help you grow your market share while also helping to make the world a better place to live. Apple and Amazon, the two eCommerce behemoths, are aggressively investing in sustainability. Amazon established The Climate Pledge Fund, a $2 billion fund aimed to support businesses who are working to reduce their carbon footprint." Over five years, Apple has reduced carbon emissions by 40%. A total of 175 of the firm's suppliers will use renewable energy to reduce annual carbon production by 18 million metric tonnes, according to the company.
The Augmented Reality
Even though it's been around for a while, augmented reality (AR) hasn't yet become a norm for shopping apps: most eCommerce apps with AR provide it as a standout feature that sets them apart from their competitors. AR is one of the technology trends that have the potential to impact a company in a variety of ways. You can use it as a selling point since it allows you to differentiate yourself – at least for now. AR is a developing trend that is becoming more widely accepted each year. If you think augmented reality is only for games, consider the following instances of how this technology might be applied to online shopping. Ikea is the most well-known example of employing augmented reality to integrate the offline and internet worlds.
With the use of augmented reality, the Ikea app allows customers to visualize how furniture would look in their homes. Ikea's augmented reality app became the second most popular free app built with Apple's ARKit just six months after its introduction. AR apps with practical applications are increasing in both number and value, and they also provide significant marketing value to their developers.AR is a mobile-only technology that is most commonly seen in games. It was just a matter of time before businesses began to use it for gamification. Businesses employ loyalty programs, games, and challenges to motivate customers to buy more, share their experiences on social media, and win special gifts that strengthen their brand loyalty. Augmented reality can be a powerful marketing tool for attracting consumers to your online store.
Tapping on the Tools of Social Media
You can't ignore the impact of social media if you cater to Millennials and younger generations. In 2020, 44% of Generation Z customers claim social media influences their purchasing decisions. To pick what things to buy, 37% of Gen Z customers expanded their use of social media. For both small and large eCommerce businesses, social networking is critical. Social media integration is a must-have for modern eCommerce platforms, but it's not enough. AliExpress, for example, mixes gamification and social media marketing by offering benefits in exchange for online evaluations and ratings. Thousands of AliExpress brand ambassadors have already recommended stores and products to their thousands of followers.
Big Data and Artificial Intelligence
All major e-commerce businesses, such as Amazon, eBay, and Alibaba, leverage artificial intelligence (AI) and big data. These organizations leverage massive amounts of data about individual users to recommend things that are relevant to them, resulting in insanely high conversion rates. For several years, AI has been a part of e-commerce technology trends, and it's only getting better. You also don't need to design extremely complicated algorithms to assist your company. There are a variety of ready-to-use third-party solutions that you can integrate into your shopping app or website to begin collecting data on your clients.
AI can also assist you in forecasting demand so that you can effectively manage your supply chain. Although AI and big data are expensive, they can provide numerous benefits. Based on browsing and shopping histories, artificial intelligence (AI) and machine learning do a decent job of forecasting shopping behaviors. While no human brain could design a website for each visitor, AI is capable of doing so. While few retailers have the amount of data required for genuine AI, several ERP and CRM systems contain machine learning capabilities to aid with cross-selling and upselling.
Emergence of B2B eCommerce Platforms
According to a recent study, 96 percent of Business-to-Business (B2B) purchasers who chose internet procurement during the pandemic stated they would consider doing so again once things had returned to normal. Following the Covid-19 outbreak, much of the focus on eCommerce has been on Business-to-Consumer (B2C) eCommerce, but it's crucial not to overlook Business-to-Business eCommerce, which has also benefited greatly. Following the Covid-19 outbreak, much of the focus on eCommerce has been on Business-to-Consumer (B2C) eCommerce, but it's crucial not to overlook Business-to-Business eCommerce, which has also benefited greatly. A substantial portion of the government, healthcare, education, and business purchasers aim to undertake the majority of their business purchases online, according to Amazon's B2B eCommerce research.
The Utility of M-Commerce for E-Commerce
Mobile Commerce (also known as mCommerce) is a fancy term for eCommerce that caters to mobile consumers, making it easier for them to purchase things using their smartphones and tablets. As mobile traffic continues to climb, many eCommerce businesses are developing mobile-first strategies. Mobile peer-to-peer (P2P) payment systems enable conducting business from a smartphone easier than ever before, and SMS (text-based) marketing makes it easy to engage with clients and gain repeat business. LiveRecover and other SMS marketing tools make it simple to communicate with customers via SMS, delivering order details and reducing abandoned carts by prompting customers to return and complete their orders.
You May Like