Variety Found In Indian Toys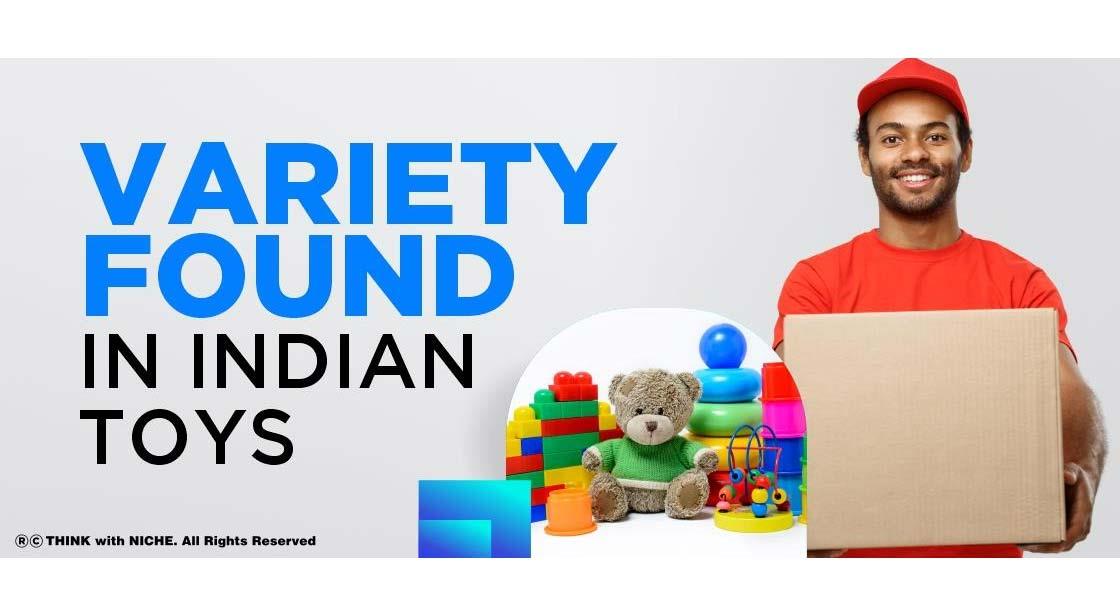 Toys from India come in a wide range of styles.It gives me great pleasure to see how quickly and steadily this field is advancing. It has achieved a commendable position in the world in such a short time. India is expected to transition from a toy importing country to a toy exporting country in the near future as more countries become aware of Indian toys and regard them as a viable choice for the industry. #ThinkWithNiche
Continue Reading..
Indian Toys in the World
People all throughout the world have varied views about toys. Toys pique everyone's interest. Yes, the shape of toys has changed with the passage of time, but the interest that arouses in them is still centered in the same environment. People believe that toys are the sole of interest to children, but when they are viewed, they realize that choice is not born of age. Many people, even in their later years, have a strong desire to play with toys. Some people even name their toys, especially toys like Teddy. Yes, the only difference is that their busyness increases as a result of increased responsibilities and understanding with the elders. Their attention is diverted from toys to something else. Children do not have this problem, which is perhaps why they are able to spend more time and have fun with their toys. India has a long history with toys as well.
Revenge of Toys
In earlier times, people used to make many types of toys at home and the same was given to the children to play with. In the beginning, wooden toys were made, in which many toys like human models were made. As the times have changed, so have the types of toys available. Toy demand is extremely high in today's world. Many types of toys are also considered to be the greatest alternative for gift giving. As a result, the toy market has evolved in the business sector. Many people nowadays are attempting to work for themselves by creating a business making and selling toys, as well as attempting to provide employment possibilities to others.
Low impact of Indian toys in the world
Indian toys haven't made much of an international impact. India now imports 85 percent of its toys from other countries. The global toy business is around $100 billion, but India has only a little fraction of it. India's toy demand is now growing in the international market as well. People are becoming more interested in this area. People are starting to recognize the value of Indian toys in many situations. People are now attempting to comprehend that, if we so desire, we can raise the standard of Indian toys in the global market.
Variety found in Indian toys
The Indian market is a good market for toys, with a lot of purchasing and selling. Indian toys have begun to sell successfully not only in India but even internationally. The reason for this is that Indian toys contain such toys, which are linked to a variety of civilizations. Toys composed of wood, clay, fabric, and other materials are known as Indian toys. Toys with a wide range of options appeal to people and may be stored for a long time without spoiling. One of the unique characteristics of Indian toys is that they are eco-friendly. The majority of the ingredients are natural.
Countries importing maximum toys
At the present, India is the country that imports the most toys. As a result, the majority of the country's cash is caught in foreign toys and ends up in foreign hands. India has the capacity to produce a wide range of modern toys since the country's different regions demonstrate the diversity of toy types produced. If toys are associated with employment, they might grow into a business that is always in demand. India has the ability to develop toys that are wholly unique and appealing to the public's minds. People are becoming more aware of the need for indigenous toys to be more productive. People in every part of the country who are unemployed or who want to establish a small business but don't know where to start are offered skill training and various resources to help them get started.
Expected more consumption of Indian toys in the overseas market
The Indian toy market has now surpassed 12,000 crores, according to a survey by The International Market Research Analysis and Consulting, and is expected to double to 24,000 crores by 2024. Because of the growing market for Indian toys, the central and state governments are now encouraging this industry so that as many individuals as possible can join. The toy market in India involves more than just buying and selling. Various programs are also being run to teach people how to produce toys in it so that those who want to work in this industry can gain experience. If man realizes the value of toys, he can turn a toy-importing country into a toy-exporting country.
You May Like
Marketing and Communications

Marketing and Communications

Marketing and Communications

Marketing and Communications