Digitization of Journalism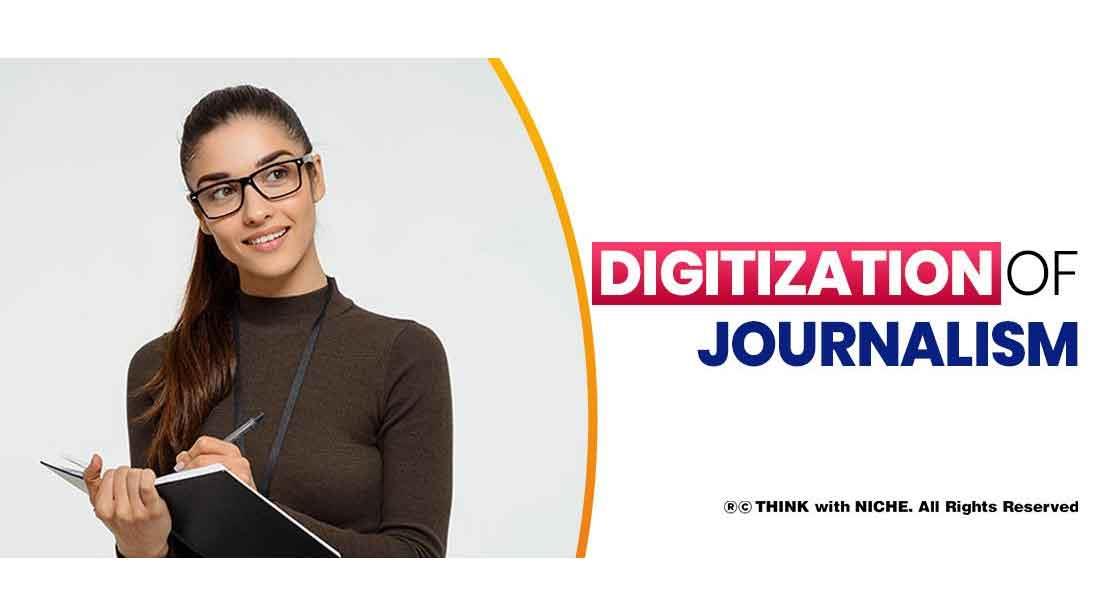 Mobile has become a key ingredient in make and access news. The compatibility has mobile phones have made it easy and cost-efficient to make news. These blogs provide you information and insight with well-researched factual data on the digitalization of journalism. #ThinkWithNiche
Continue Reading..
The increase in mobiles users and the digital shift have taught users to access every information of news online. According to a survey reader, 56% of the reader below the age of 35 read news online which is almost triple of newspapers readers (16%). This shows how the news generation, the working class uses online news portals to get their daily dose of information.
Role of social media
Social Media is no longer limited to post photos and memes. In today's world, it has become one of the major portals to get information from. According to a survey 28 percent of the total 56 percent of online readers, below the age of 35 consume news through social media. Among several social media platforms, Facebook and WhatsApp are two major social media sites where the readers prefer to get information from. The data does not include the fake news forwards. This data is strict of the readers getting information from certified news accounts on social media.
Hindustan Times: Major Focus on Mobile Journalism
Yusuf Omar joined Hindustan Times as Mobile Editor in July 2016.HT aims to build capabilities in all reporting desks and enable its 750 journalists across 23 editions in India to produce mobile videos along with routine stories for all media and platforms. It also created a separate mojo desk that provides journalists with training on various apps and handling toolkit. Hindustan Times conducts Facebook Live programs. It also receives footage shot by citizens through WhatsApp. Mojo desk verifies it, takes permission from the citizen, and then publishes it.
According to Omar, "India's media scene is only beginning to understand the disruptive speed of mobile journalism. Broadcasters who always shoot horizontal and, on a tripod, –beware! That's TV talk. Mobile journalism has no rules. Make the internet dance with compelling storytelling tools, not rules.
NDTV switches to Mobile Journalism
The NDTV reporters have laid off-camera capturing and use mobile phones instead to capture news as they are more compatible. NDTV switched to a mobile journalism model in 2017 where reporters shot and edited news videos
You May Like
Innovation and Communication

Innovation and Communication

Innovation and Communication

Innovation and Communication