CDC and the Vaccination Week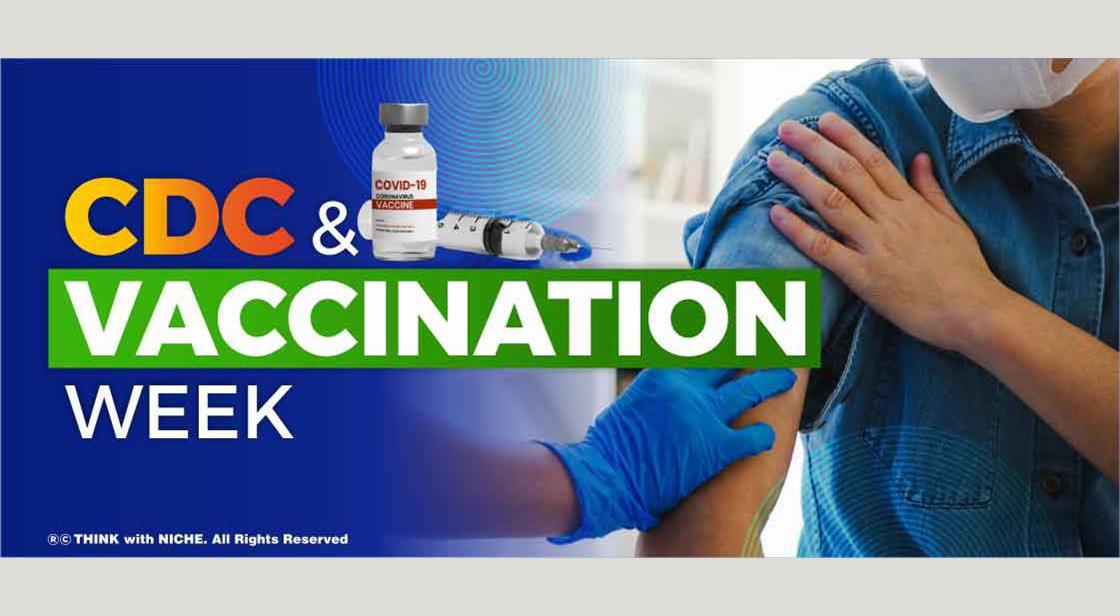 Here we talk about the National Influenza Vaccination Week established by the CDC and the importance of vaccination against the flu. #ThinkWithNiche
Continue Reading..
From 5th to 11th of December, we observe National Influenza Vaccination Week. The sole purpose of this week is to encourage people to get the shots (flu shots) while there is still time. What do we mean by "still time"? We meant to say that one should get flu shots (6 months or older) before the development of any serious complications caused by the flu and exaggerated by any other chronic disease. CDC (Centers for Disease Control And Prevention) has established this week in 2005.
This week came into existence to tell what importance a flu shot holds in the life of a human. The flu shot should be taken during the holiday season and beyond. We know how quickly a holiday season can become a flu season. Usually, flu season starts in October, but it is the highest between December and February. Flu shots should be taken yearly because the virus which causes influenza keeps on changing itself. Getting vaccinated timely is a good option than getting vaccinated one in a while or not even once. Getting vaccination at a scheduled time is recommended since the flu virus keeps updating itself from time to time constantly and, the vaccine present at a particular time might not have a full effect on the virus. The vaccine is of utmost importance to people who can get serious complications related to flu infection. These people fall into the following categories.
• Falling in the age bracket of 65 years or plus.
• Very young children.
• Pregnant ladies.
• People/children with any neurological disorder.
• People with chronic ailments like asthma, HIV/AIDS, diabetes, or cancer.
• People with heart disease.
The people falling in these groups must get vaccinated. If these people catch the flu, they will get many other chronic diseases with many adverse effects. Diseases which certain people may encounter include bronchitis, pneumonia, and some sinus infections. These diseases, when paired with a flu infection, can cause some serious damage and even death.
The best way by which you can observe this vaccination week is by getting a flu shot so that you can prevent flu infection in the future. Even if you got sick in the past, you still must take the vaccination so that various flu infections may not harm you during the spreading season. You can learn how not to spread germs by simply learning hand washing techniques. You can educate people who think if they get the flu shot, they will get the flu and die (during covid-19 vaccination, this misconception was widely observed), or if someone has allergies to eggs, they can't get the shot. One of the major misconceptions is that vaccination causes severe side effects which, is untrue. Side effects are nothing but the onset of certain reactions, which indicate that the vaccine is working. If people still hesitate to get the shot, tell them about the documentary (Influenza 1918) they must watch. It is about the flu pandemic, which has killed over 600,000 people in America in 1918.
CDC is working round the clock to educate people about the importance of vaccination. The organization has increased its social media presence to educate the young generation, which is highly active on social media (Facebook, Twitter, LinkedIn, and others). CDC wants the vaccinated people to share their vaccination stories and encourage others to do the same by sharing their stories online or in shareable assets. It has released its newsletter service to aware people of the upcoming vaccination week activities.
As responsible individuals of society, we must come forward and make this vaccination week a successful one so that flu can be tackled by vaccination rate far more than the rate of spreading.
You May Like