5 Ways To Promote Your Startup Offline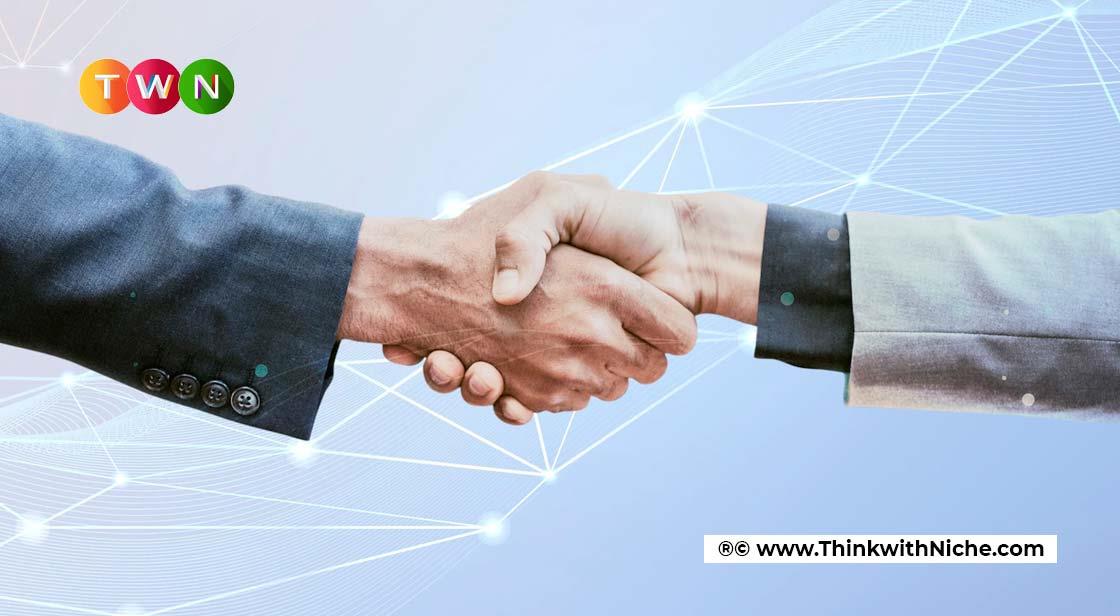 If your marketing team is capable of creating a buzz about your company, take it to the media. Your tale can be broadcast on local radio stations or published in local publications. If they find it interesting, they will broadcast or print it. You get free advertisements for your company. Your storey may also interest the curiosity of several television networks. #ThnkWithNiche
Continue Reading..
Almost all marketing strategies emphasize the usage of internet platforms like social media to get a company's message out to the public. Using the Internet to reach a huge number of potential customers is an excellent marketing strategy. Unfortunately, some marketers are only interested in using the internet to sell their businesses, entirely ignoring the traditional offline strategy. Many small businesses make this critical error. They make the mistake of dismissing offline marketing strategies as outdated. The truth is that a portion of your target market does not spend much time on their cellphones or laptops. Personal contact and human touch are still important to these people when it comes to forming relationships.
Indeed, some studies have found that offline marketing enhances online marketing. According to a recent prospect survey, offline marketing influenced the purchasing decisions of 40% of online buyers. The study yielded some intriguing statistics that should persuade you to include this strategy in your marketing planning.
Publish Ads in Newspaper- Newspaper adverts are a great and effective approach to getting your customers' attention offline. Advertisements can also be placed in high school and college newspapers. These are low-cost advertising options for your company. If you can afford their exorbitant ad rates, you should also contact well-read national newspapers. However, you will benefit because your advertisements will be seen by millions of newspaper readers.
Use promotional products for publicity- A tried and true offline marketing strategy is to give away promotional items as gifts. Typically, business people use special events like trade shows and seminars to give away free everyday products to those who wear the company emblem. Promotional products featuring your brand, such as bags, pens, drinkware, computer accessories, and so on, are an excellent way to draw attention to your company. Promotional gifts are essential for any business, big or little, to win over customers' hearts.
Give business cards- Any visitor who is a potential customer is given a business card by the business owner. The important information on a business card includes the office address, email, phone number, logo, and motto. Ensure that you deliver the cards to people as frequently as possible during seminars and other events. They can contact your company for business or just search for your products online using the information on your business card. Ascertain that the design of your business card creates a lasting impression on the receivers.
Use Flyers, handouts for promotion- Handouts, fliers, and discounts are always useful at attracting the attention of your customers. These marketing pieces can be readily created utilizing desktop publishing or brochure templates. Then go to a crowded area and hand these items out to potential consumers.
Explore Vendor Trade shows and offer free lunch- You should go to as many vendor trade shows as possible in your area. Find out if your small business can share a booth at one of these events. Many entrepreneurs use this offline technique to promote their products. Another approach for obtaining business-to-business agreements is to invite your potential clients or customers to a free lunch. You'll have to invest some money in the launch, but you'll be rewarded with completed deals with the party.
Conclusion- In order to attract potential consumers to your brand and company, physical marketing approaches are just as important as online marketing strategies. You'll get more out of these traditional approaches if you work hard and set aside a set budget. Include offline marketing in your marketing strategy.
You May Like