Burj Khalifa Celebrates Telangana's Bathukamma Festival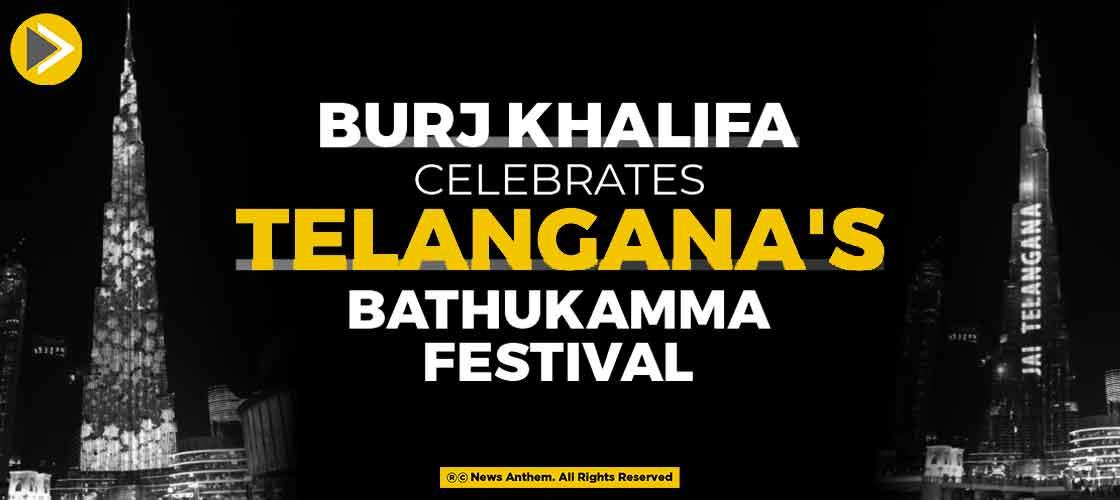 News Synopsis
Bathukamma, a Telangana festival was celebrated at a global level, when the world's largest building, Burj Khalifa was lit up with colourful lights. The building lit up mentioning the festival and chief minister of Kerala K Chandrasekhar along with the slogans like 'Jai Hind', 'Jai Telangana'.
Bathukamma is a festival that showcases the cultural spirit of Telangana. The festival is also taken as a celebration of life and womanhood, as the word 'Bathuku' translates to mother in the language. During the nine days of the festival, women come together to prepare snacks with flowers such as Celosia, Senna, Marigold, Lotus, Cucumis. A song composed by Oscar winner A R Rahman has also been directed by Gautham Vasudev Meaning is also released that is totally dedicated to the festival.
Burj Khalifa is known to showcase multiple occasions on the building, and the same was done with the Bathukamma festival. While the map of India and Bathukamma Flowers were on the display on the building the song, Alipoola Vennela played in the background. This step to promote the diverse culture of India needs to be appreciated.
You May Like