5 places to visit this year in the US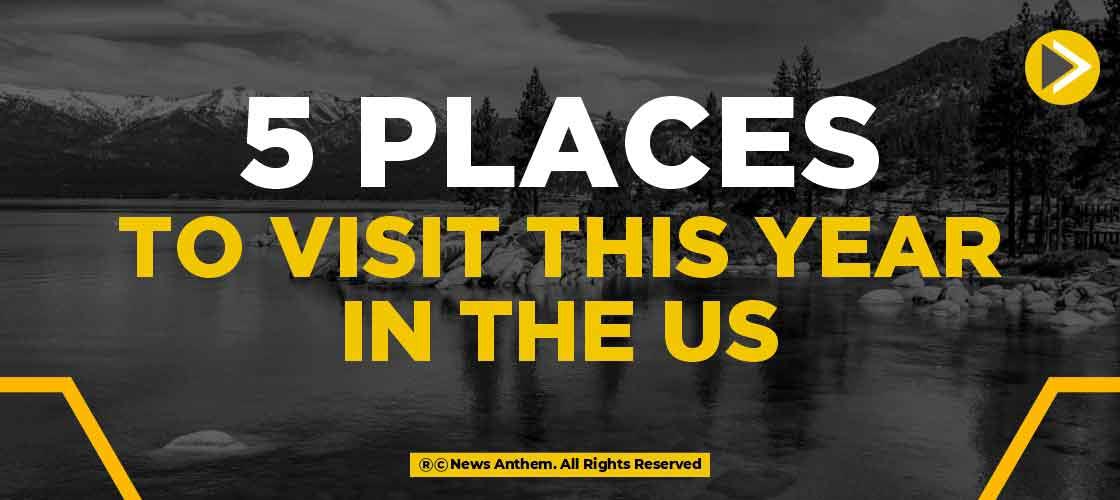 News Synopsis
The traveling industry is slowly recovering from the aftermath of the covid-19 pandemic. As the restrictions now have been uplifted and aviation and hospitality industries are trying to make a comeback, travelers and tourists around the world are looking for new traveling destinations. If you are also planning to travel somewhere in the United States and are confused about where to go, this might help you. According to travel planners, you can consider these five places for your next getaway. These are:
Jackson, Wyoming: If you love skiing and have a thing for hiking, you should surely consider Jackson, Wyoming for your next adventure.
Yellowstone, Wyoming: If you like sitting in the lap of nature and watching the "picturesque" landscape, then you should head to Yellowstone National Park. You can also enjoy rock climbing, camping, etc here.
New Orleans, Louisiana: You can have a good time in New Orleans, Louisiana which offers an incredible combination of culture, music, and mouth-watering food.
Sea Island, Georgia: Spend some quality time with your family on the private beaches of Sea Island in Georgia. Enjoy the sound of waves hitting the beach while you get tan in the sun. If you like playing sports there are plenty of golf courses and tennis courts as well around the location.
Bend, Oregon: If you love engaging in outdoor activities and to experience that adrenaline rush, then Bend Oregon is the perfect destination for you. You can spend time in many outdoor activities here such as hiking, mountain biking, etc. It has a number of restaurants and breweries to treat yourself with good food and or maybe a glass of beer after a tiring day.
You May Like