Think With Niche #ThinkWithNiche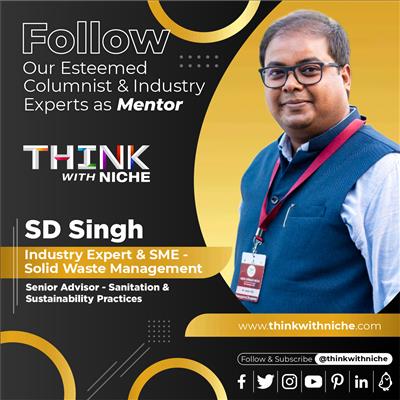 SD Singh
Solid Waste Management - Specialist (SBM-U) in Urban Development Department, Govt. of Uttar Pradesh
A result-oriented professional with 11+ years of rich experience in managing sales (industrial) & revenue expansion activities in the Chemical Industry. Expertise in handling various operations regarding chemical and resin business, plant operations & water treatment systems. Skilled in identifying and developing relationships with key decision-makers / high-profit accounts in large Corporate & Govt. enterprises for business process development, suggesting most viable technologies for business/products & services & cultivating healthy relations with them for acquiring repeat business.
Expertise in implementing sales strategies dealer standards with a clear understanding of operating each of the designated branches/regions as a separate profit center. Adept in managing entire life cycle in development/introduction of new products including P&L analysis, product type & quality assessment, multi-vendor positioning, pricing strategies, visibility plans, etc., at regional levels, tie-ups for establishing primary & secondary networks.
Resourceful in managing business case preparation/presentations, demonstrations to the prospective clients / corporate, driving growth, generating revenues, and capturing market share. An effective leader with distinguished abilities in recruiting, directing, leading, training & motivating a workforce for accomplishing operational efficiency for selling & promoting cost-effective business applications & solutions.
SD Singh is with us as an Industry Expert in the field of solid waste management and shares his Numerous Years of Industry Exposure and Experience with the Readership of Think With Niche as a Noble Cause of Giving Back to Society using her Knowledge Rich Writes.
His relation with Think With Niche is on Honorary Basis.