Why Is It Important To Extract The Carbon Dioxide From Environment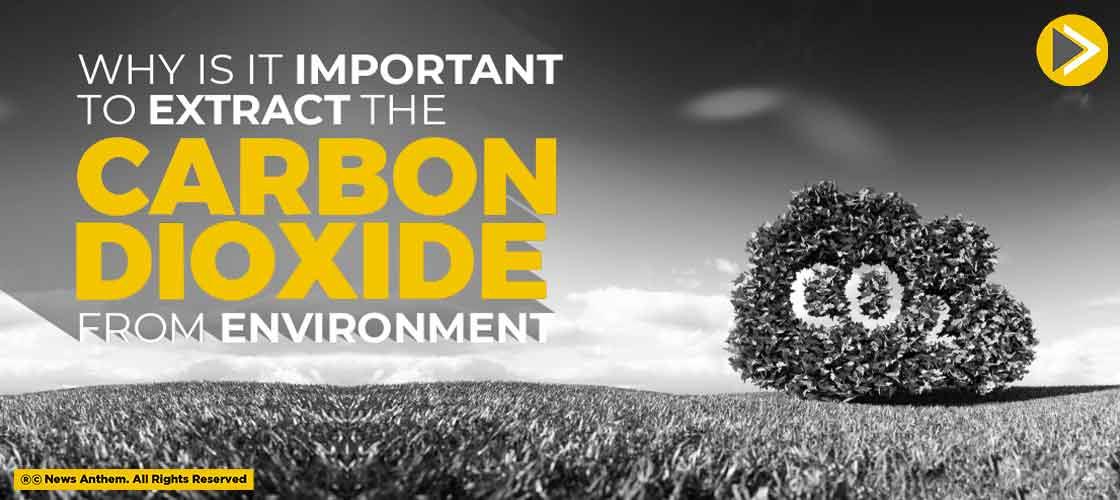 News Synopsis
Carbon Dioxide is a gas that stays in the environment for a longer time and causes an imbalance in the Earth's temperature and leads it towards a rise. Not only this, but it also dissolves in the ocean water and produces carbonic acid which decreases the ocean's pH. This causes harm to marine life and leads to harmful changes in climate. The outcome of the continuous rise of Carbon Dioxide can be too harmful to the environment, along with the effects of Global Warming.
It is believed that the world's most important cities can sink in the future and it will not only cause technical problems but will also cause multiple problems to human lives. It is also believed that many cities will disappear from the world map and the most affected areas with all these will be the Coastal areas primarily.
To solve these issues many countries have started coming out with measures to control the increasing temperature of the environment. 190 countries have signed the Paris Agreement, which is designed to limit global warming. Afforestation and CCS are the most important measures to control Carbon Dioxide in the environment.
You May Like