UK And New Zealand Reached An Agreement to Free Trade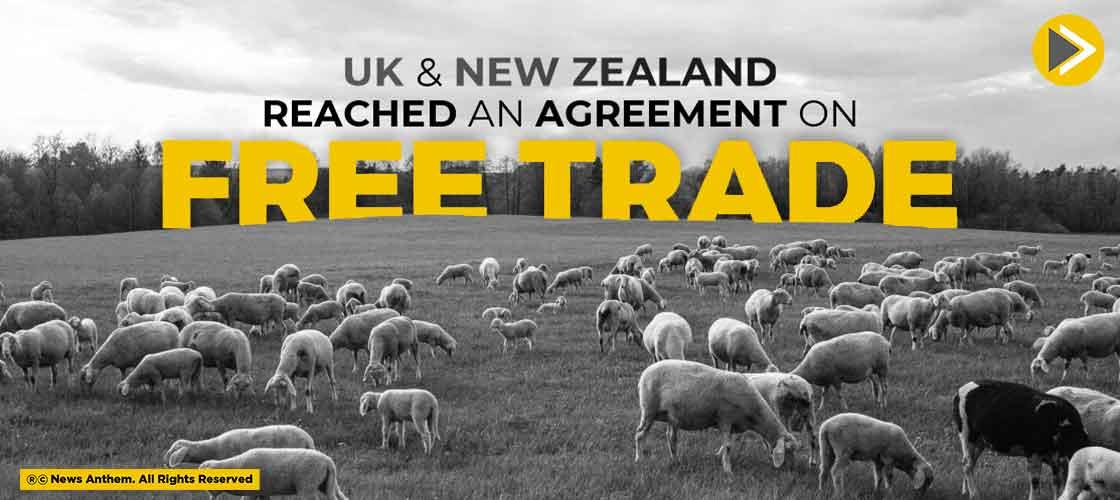 News Synopsis
The United Kingdom and New Zealand have reached an agreement on a free trade agreement that will benefit both consumers and businesses. The agreement, according to Prime Minister Boris Johnson, will lower export prices and provide access to New Zealand's job market for UK professionals. The administration thinks it would pave the way for Israel to join a trading club with countries like Canada and Japan.
According to the government's own estimations, the New Zealand deal is unlikely to improve UK growth. Overall, New Zealand accounts for less than 0.2 percent of UK trade. New Zealand may do somewhat better since it will be able to sell more lamb to the United Kingdom. However, the UK hopes that this, like the previous trade agreement with Australia, is a step toward joining the Comprehensive and Progressive Agreement for Trans-Pacific Partnership (CPTPP), a trading bloc that includes Australia, Canada, Mexico, and Japan, among others.
According to Labour and the National Farmers Union (NFU), the pact, might harm UK farmers and weaken food standards because the lambing seasons in the UK and New Zealand are distinct, the international trade secretary assured British farmers to not be anxious about rising lamb imports.
You May Like