Testsigma raises $4.6 million in seed funding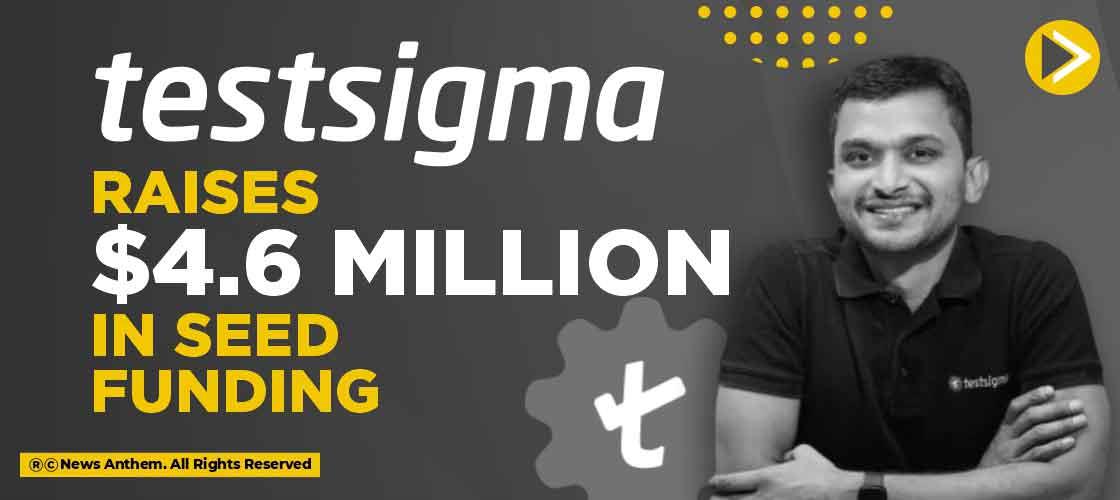 News Synopsis
Testsigma, a test automation platform, has secured $4.6 million in seed funding, led by Accel and STRIVE, with the participation of BoldCap and many well-known entrepreneurs and operators. These include Shanmugam Krishnasamy, co-founder and CTO of Freshworks. Kiran Darisi, co-founder and vice president of engineering at Freshworks. Parsuram Vijayasankar, co-founder and chief engineer of Freshworks. Ally.io CEO, Vetri Vellore; B12 CEO, Nitesh Banta; Pintek co-founder Ioann Fainsilber and more.
Testsigma will use this money to strengthen its core engineering and product teams and work with a global community of testers, test automation engineers, and developers.
Testsigma's open-source test automation platform is designed to enable modern software development teams to test and release their products quickly, continuously, and on a large scale. This is a problem that modern engineers have long wanted to solve, and therefore there is a great deal of interest in Testsigma.
Testsigma was founded in 2019 by Rukmangada Kandyala, Pratheep Velicherla, Vikram Chaitanya and Rajesh Reddy. The team has extensive experience developing SaaS enterprise applications for Zoho, Freshworks, Oracle and HPE.
The test automation market is growing at a rate of 20% ​​each year and will reach $ 50 billion by 2025. According to the World Quality Report (2122), over 80% of companies are currently building custom test automation stacks from scratch and more than 63% of them are looking for intelligent test solutions.