Tesla held $2 Billion worth of Bitcoin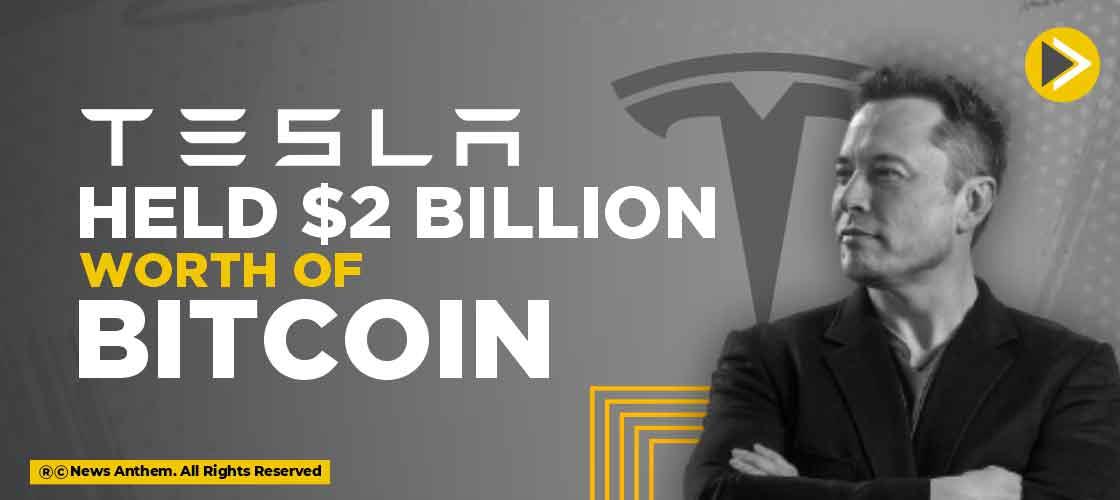 News Synopsis
Tesla has said in a filing with the SEC that the company was holding nearly $2 billion in bitcoin at the end of 2021. The electric vehicle and clean energy company, has purchased a total of $1.5 billion in bitcoin during last year.
Bitcoin has finished the year up nearly 60%, trading above $46,000 on December 31. It slipped down to $30,000 in July after concerns over a regulatory crackdown in China. Bitcoin rallied to an all-time high above $68,000 by early November.
The company accepted the cryptocurrency as a payment option but stopped in May 2021 due to some environmental concerns. The drop in the valuation of the bitcoin, may not affect the earnings of the company as Tesla has not divested of any of its holdings.
The company reported impairment losses of $101 million in 2021 from the bitcoin investment of the company. The company mentions the drop in its valuation the filings with the SEC. Tesla also said that it realised gains of $128 million after selling a portion of its holdings last year. Overall, the company gained $27 million in its crypto transactions during 2021, reported as a negative loss in restructuring and other expenses.
You May Like