SsangYong joins Motor Co. Chinese Firm, BYD Auto for EV Battery Development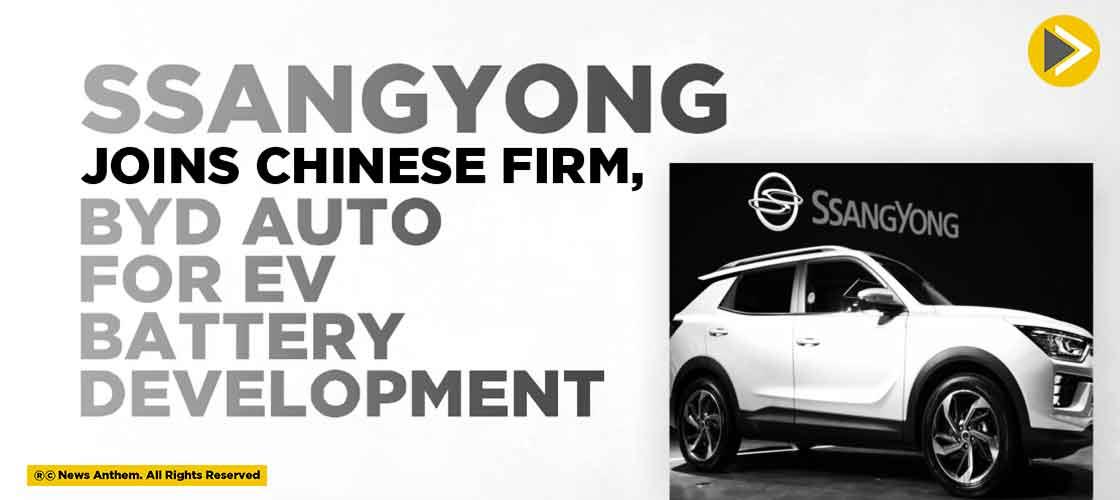 News Synopsis
The South Korean unit of Indian carmaker Mahindra and Mahindra Ltd, SsangYong Motor Co.has signed a pact with the Chinese EV maker, BYD Auto Co, to develop batteries for electric vehicles.
SsangYong has signed a memorandum of understanding with the Chinese company to develop batteries for its electric vehicles. Chung Yong-won, senior managing director at SsangYong has said that this partnership will pave the way for the company to transform into an EV maker in this era of electrification.
BYD-owned, FinDreams Industry will fully participate in the manufacturing under this project. Both the companies are also planning to expand this partnership to jointly develop an EV-only platform in the long term.
You May Like