SpaceX Releases Starlink Premium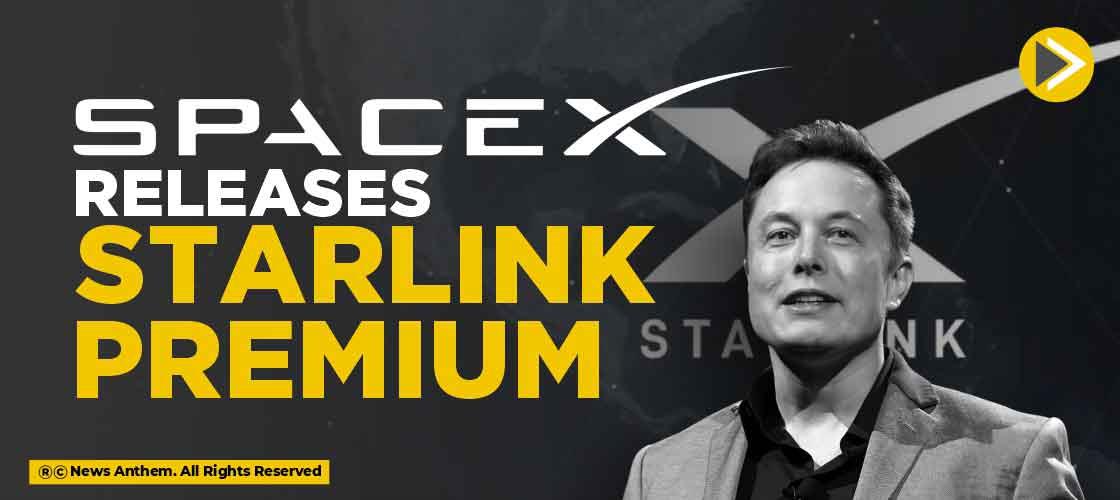 News Synopsis
SpaceX has launched a new version of its satellite internet service, Starlink. The new version is called Starlink Premium. The CEO of SpaceX, Elon Musk has shared the news via a tweet. He shared the link to the Starlink website, which advertises the Stalink Premium services.
The premium kit of Starlink includes a dish, WiFi router, and tripod. According to the order page, the whole set will cost $2,500. The standard Starlink kit cost $499.
The premium users will get a download speed of between 150 and 500 Megabits per second. A normal subscription to the network is $99 per month, but the premium will cost $500 every month. The services will be available in the second quarter of 2022 and customers who paid the $500 deposit will be notified.
Starlink has said on its website that the premium service is ideal for "small offices, storefronts, and super users across the globe." The company has also claimed that the Starlink Premium will also provide better performance in extreme weather conditions.
You May Like