Samsung India Recruiting 1,000 Fresh Engineers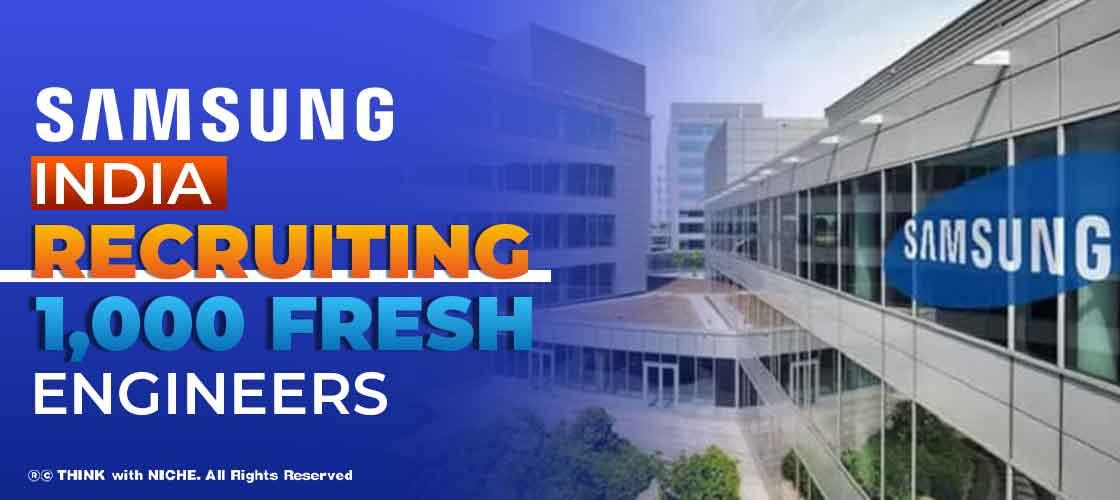 News Synopsis
Samsung India is planning to recruit over 1,000 fresh engineers from IITs, BITS Pilani, IIITs, and NITs all across India. Sameer Wadhawan, the senior vice president and head of Human Resource at Samsung India said that the engineers need to work in different domains like artificial intelligence, machine learning, IoT, deep learning, networks, image processing, cloud, data analysis, on-device AI along with camera technologies.
He also said that they are planning to hire students from multiple streams to support their efforts to build innovative solutions for India-specific challenges. The selected individuals will be deployed to the R&D centers of Samsung in Bengaluru, Noida, and Delhi from June 2022.
Last year Samsung made 1,200 campus offers; the candidates under the programme got placed by May 2020. It is also planning to hire the same amount of engineers next year as well.
You May Like