Samsung Galaxy adds new health and wellness features to smartwatches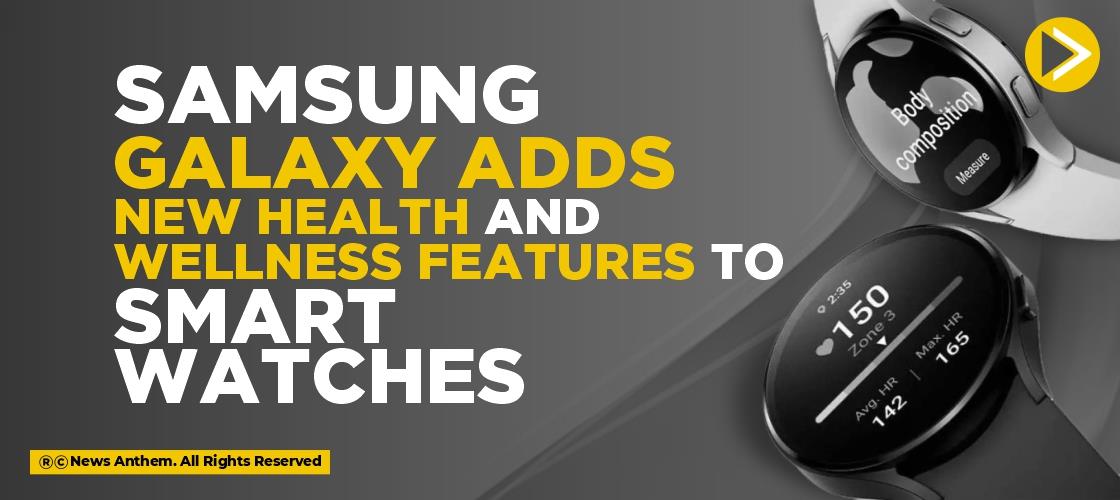 News Synopsis
Tech giant, Samsung has announced a new update to its smartwatch series, Samsung Galaxy Watch4 and Galaxy Watch4 classic. It announced that the company will add new updates to empower users to reach their goals with enhanced health and wellness features.
Users can expect new improvements such as advanced interval training designed for cyclists or runners, a new sleep coaching programme and new body composition insight.
The executive vice president and head of the software platform at Samsung Electronics, Jonghyun Yoon has said that the company is excited to continue this effort as part of its wider initiative to redefine holistic wellness through expanded experiences and new innovations.
Samsung Health is also providing body composition insight powered by Centr, which is a digital fitness programme curated by Chris Hemsworth. Users will also receive a 30-day trial for full and unrestricted access to Centr.
The robust sleep tracking capabilities of Galaxy Watch4, and its sleep coaching programme will also help users to develop better sleep habits. It also includes a four to five-week coaching programme. Users can also install their favourite smartphone apps on their Galaxy Watch4 during the initial setup with one tap.
You May Like