QSR Chain Lassi N Shakes Enters Uttar Pradesh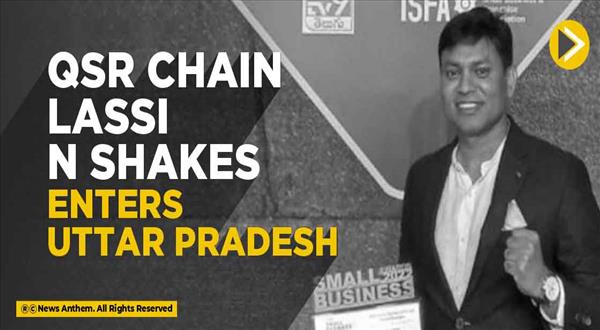 News Synopsis
Three-year-old restaurant chain Lassi N Shakes has launched its first store in Lucknow, Uttar Pradesh. The company says it's the 145th store and plans to bring the total to 1,000 stores by the end of 2025.
The company has made efforts to scale up in the Southern market until now and is now planning to enter the Northern states as well.
Mohammed Abdul Gani, Founder, and CEO of Lassi and Shakes has said, " Lucknow's Lassi N Shakes outlet in Kapoortala, Aliganj is in a very buzzing area, filled with students and youngsters. We see good potential there as our board menu offers pizzas, burgers, waffles, sandwiches, milkshakes, mocktail, falooda and our most popular lassi at an affordable price."
The CEO claims that the low franchise fee is the lucrative USP of the board which gives opportunities to young entrepreneurs to earn a sustainable income.
Out of the current 145 stores, one store is owned by the company while the rest operate under the FOFO model (franchise-owned franchise-operated). Lucknow's store is owned by Devansh Singh, a rookie restaurant and marketing specialist.
Lassi N Shakes franchise costs Rs 4.5 for the express model offering hot and cold drinks and Rs 7.5 lakh for the cafe model with food and drinks.
You May Like