Peloton attracting bids from Amazon and Nike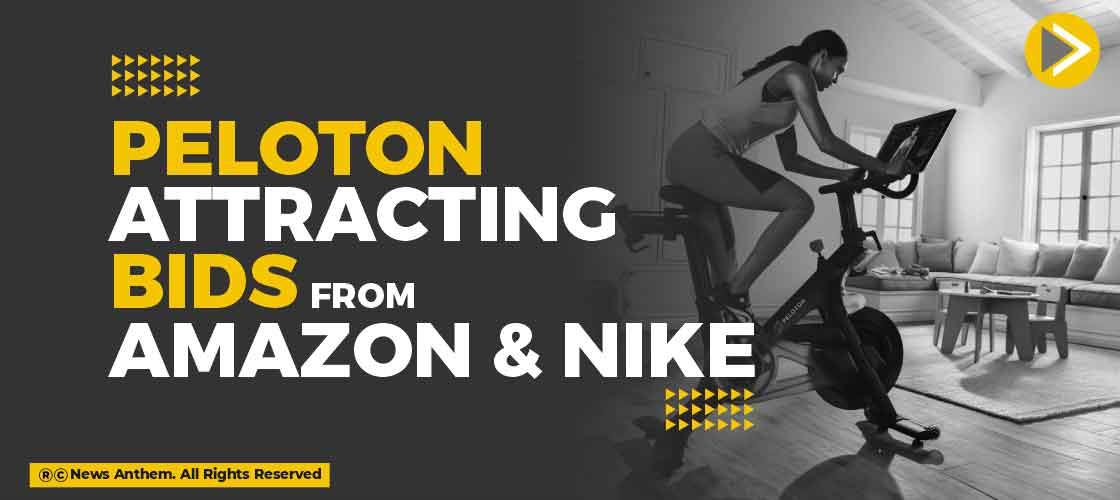 News Synopsis
Exercise brand Peloton is attracting bids from Amazon and Nike. The companies started taking interest in Peloton by the soaring sales of its exercise bikes and treadmills during the pandemic.
The stock market favourite has seen its hares slump in recent months, leading it to lose more than 80%in its value in the past year. After the gym closed in 2020 due to Covid-19 the demand for Peloton's equipment and remote workout classes soared. In August, the company cut the prices of its flagship bike by 20% to $1,495.
Investment firm Blackwells Capital also called for Peloton's chief executive John Foley to be removed from his post and the business to be put up for sale. Blackwells has said in its letter to Peloton's Board, that the customer base is extremely attractive to companies like Nike, Apple, Disney and Sony, that are looking to boost their presence in the home, health and wellness and media spaces.
Analysts at Wedbush Securities expect more bidders to emerge, claiming that Apple and Disney can soon join the list of bidders. The analysts have said that there will be a handful of technology and consumer brand stalwarts circling for a potential bid with activists also pushing a sale.
You May Like