NFT Sales Hit $926 Million Over the Past Week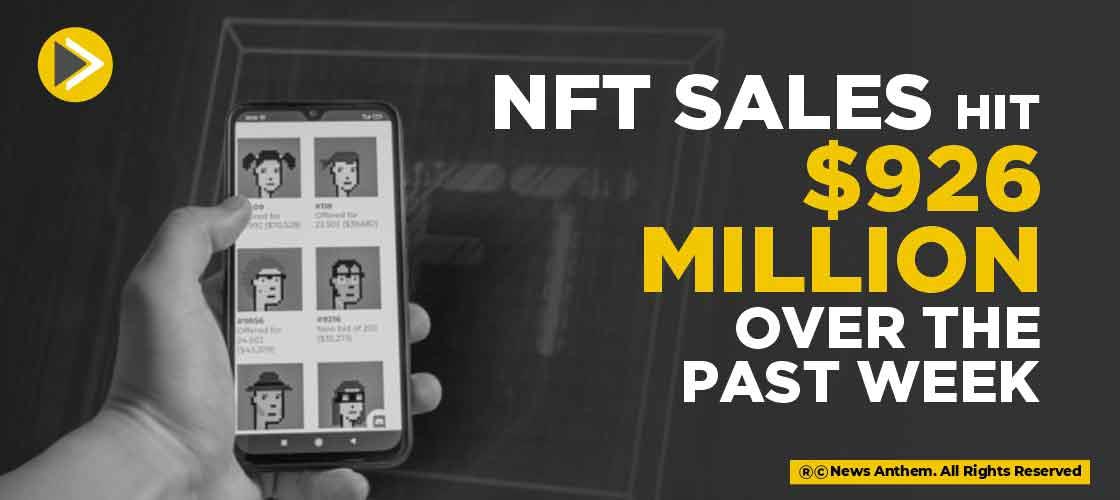 News Synopsis
2021 was a breakthrough year for NFTs, with total sales volume topping $14 billion as artists, investors, and entrepreneurs started entering the Web3 space. NFTs also known as non-fungible tokens are unique, irreplaceable items that users sell and buy online. Most of the time it's a digital item.
It uses blockchain technology to keep a digital record of ownership, similar to cryptocurrencies. NFTs were first launched on Ethereum and this is the reason why most of the NFTs can be sold and purchased by using Ether only.
Despite the continuous sell-off in cryptocurrencies, NFT sales have held up the market relatively well. According to the data from NonFungible.com, NFT sales hit $926 million over the past week only. Cool Cats, Doodles, CyberKongz, CryptoPunks, and BoredApe Yacht Club were the top five best selling collections over the past week.
You May Like