Namita Thapar Reveals that she Invested Rs 10 Crore in 25 companies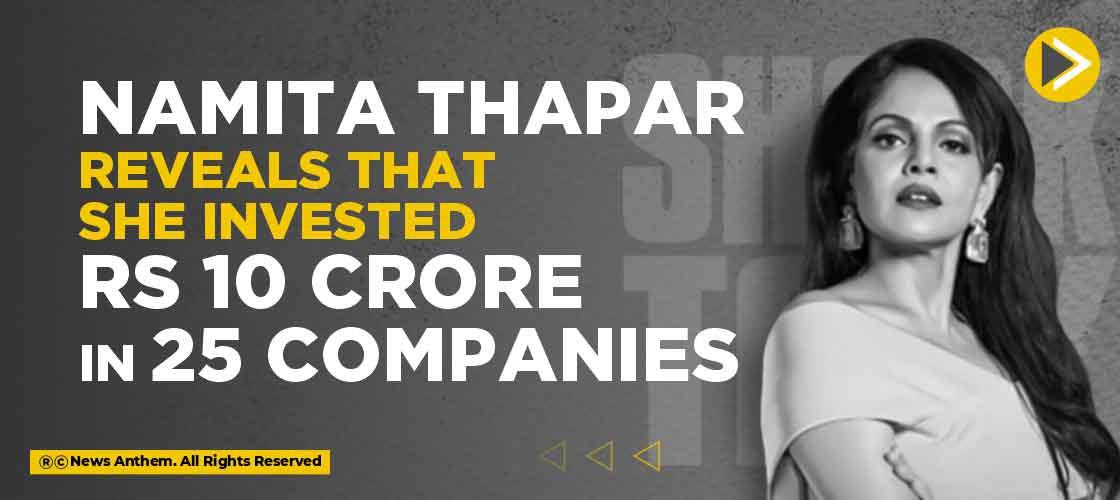 News Synopsis
The executive director of Emcure Pharmaceuticals, Namita Thapar has revealed the investments she made during Shark Tank India. In her latest write-up, Namita Thapar revealed that she evaluated as many as 170 pitches on the show and made investments with Rs 10 crore in 25 businesses.
Her write-up was published on YourStory in which she talked about how the tremendous potential needs to be promoted. She said, "As future leaders, we need to champion not just founders who can scale and make money, but also those who have potential and are working on a real problem but do not have the right mentorship to gain traction in their business.
Namita Thapar further said that business leaders need to be bold to back such founders and ensure that they get success so that everyone who dreams to be an entrepreneur can make it come true. She also talked about her regrets about not investing in Jugaadu Kamlesh and Pandurang of Agro Tourism.
On the show, Shart Tank India, entrepreneurs pitched their business ideas in front of business tycoons, who later offered their investments and expertise in exchange for equity. The show featured Ashneer Grover, Peyush Bansal, Aman Gupta, Vineeta Singh, Ghazal Alagh, Namita Thapar, and Anupam Mittal.
You May Like