Microsoft Surface Laptop Studio available in UK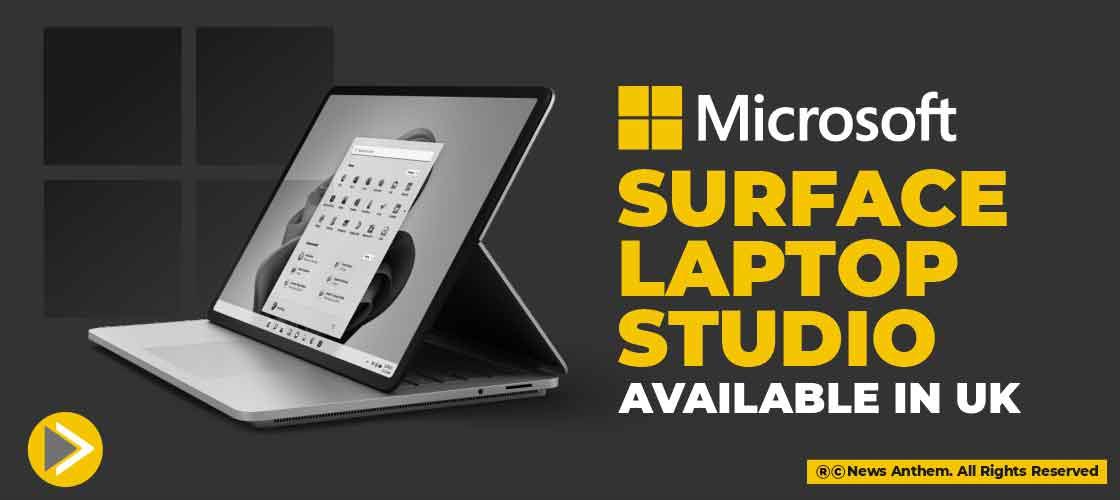 News Synopsis
Microsoft launched its MacBook Pro M1 rival back in September, but it`s only been available to buy in North America to date. That's now changed, with Microsoft UK`s online store offering the Surface Laptop Studio for preorder.
The exact release date for the Surface Laptop Studio in the UK is set for February 22. Prices start from £1,449 for a model with an Intel Core i5 processor, 16GB of RAM and a 256GB SSD.
That scales up to a £2,879 model with an Intel Core i7 processor, 32GB of RAM, an Nvidia GeForce RTX GPU and a 2TB SSD. Microsoft is also rolling out the Surface Slim Pen 2 to those who pre-order now.
The company markets it as the most powerful mobile device yet. It's fronted by a 14.4 inch 120Hz display, and packs in quad Dobly Atmos speakers and Thunderbolt 4 connectivity.
You May Like