Hero Electric unveils new Electric Scooter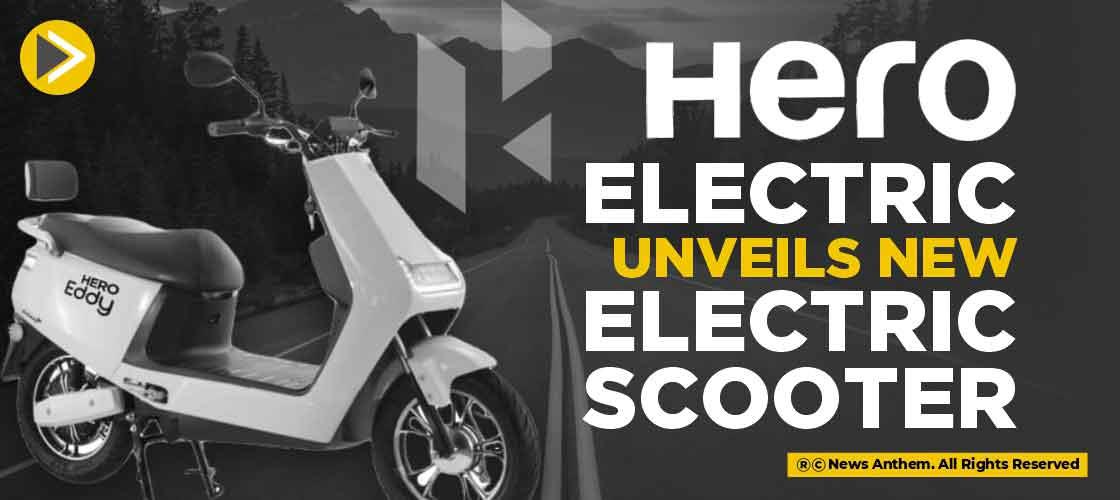 News Synopsis
Hero Electric announced a new motorcycle Hero Eddy for the domestic market on Tuesday. The company said in a statement that the electric scooter is an easy-to-operate product that strikes the perfect balance between technology and convenience and meets the needs of short-distance commuting to nearby cafes, golf courses, gyms and more.
Hero Eddy has features such as Find My Bike, big trunk, follow me headlights and reverse mode. Electric scooters come in two colours, yellow and light blue, and do not require a license or registration. Hero Electric plans to launch the product in the next quarter.
At Hero, we are pleased to announce the next product, Hero Eddy, which combines smart features with stylish looks to have an overwhelming presence on the streets. The scooter was designed by combining the personal conscious effort to contribute to the future of zero carbon with a hassle-free riding experience, said Naveen Munjal, MD of Hero Electric.
The company is confident that Hero Eddy will make for a perfect alternate mobility choice, offering comfort and necessity, he added. Hero Electric rolls out products from its Ludhiana-based manufacturing plant.
You May Like