Hero Electric Plans to Set up Four New EV Plants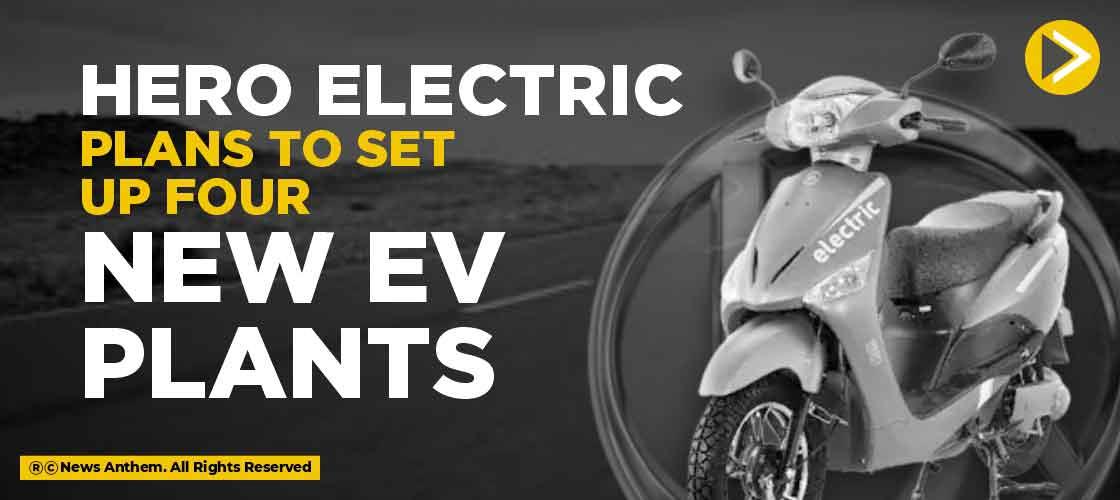 News Synopsis
Hero Electric sets a roadmap to build the capacity to produce 5 million electric motorcycles a year as electric vehicles become more widespread in India. In order to meet this target, the company is planning to set up four new EV plants in India.
Hero Electric may require an investment of Rs 1,500-2,000 to implement this plan. This includes establishing two greenfield plants in southern and western India. After securing injections in 2018 and 2021, it is considering a fresh round of fundraising.
The company's CEO, Naveen Munjal, says that demand has outstripped supply and the transition to electric vehicles is progressing rapidly, with 30% of India's two-wheeler market switching to electric vehicles by 2025.
It has also recently announced a partnership with Sun Mobility to offer swappable battery technology to its customers. Hero Electric has also launched a new city speed scooter, Eddy to cater further excite the market.
The company's annual capacity is 250,000 each in Ludhiana and Pitampura facilities. Recently, it has signed a manufacturing contract with Mahindra & Mahindra to meet higher demand.
The amount of 2wEV has been steadily increasing month-on-month since July 2021, when several state governments announced state EV policies to narrow the price gap with internal combustion engine vehicles.
You May Like