Hero Electric plans to deploy EVs with Swappable Battery Tech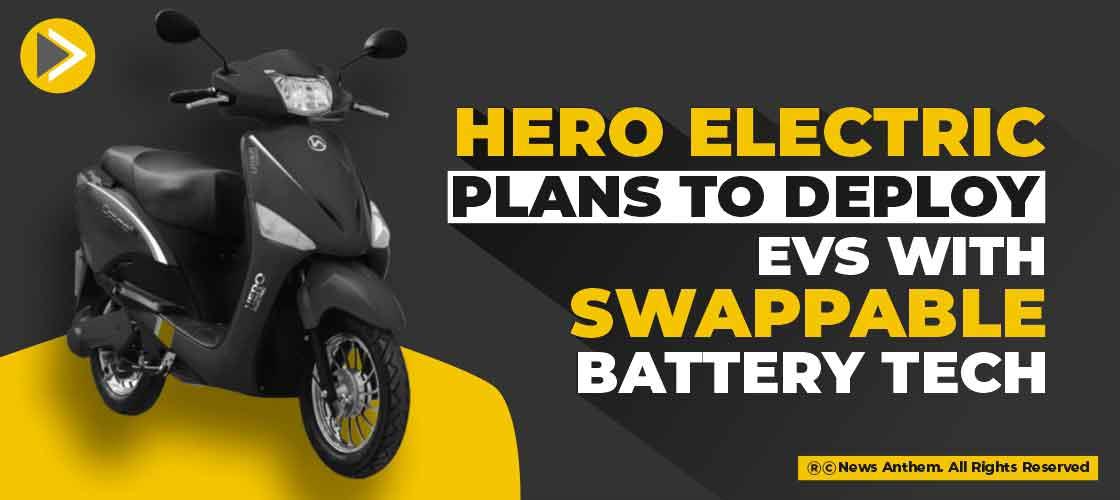 News Synopsis
Hero Electric has partnered with Sun Mobility, a provider of energy infrastructure and services for electric vehicles (EVs). The purpose of the partnership is the use of electric motorcycles with swappable battery technology. Hero Electric and SUN Mobility will start the deployment in the next three months, targeting approximately 10,000 electric motorcycles by the end of this year.
Hero Electrics vehicle owners can take advantage of this opportunity. The company's global interoperable smart mobility solutions include modular smart batteries that are connected over a battery network.
The network of quick interchange stations (swap points) enables a "refuelling" infrastructure comparable to ICE vehicles. This new feature will be available in the Pay-Per-Use model.
The company announced the expansion of its existing R&D facilities to manufacture the next generation of Low-speed, City-speed & High-speed vehicles. Hero Electric sold more than 450,000 units.
Through this new partnership, Hero Electric and Sun Mobility plan to create an ecosystem that gives customers access to battery technology throughout their product lifecycle. In addition, the two companies will work together on financing captions as well.
The co-founder and the chairman of Sun Mobility, Chetan Maini has said, "We are thrilled to collaborate with one of the pioneers of electric two-wheeler manufacturing in India."
You May Like