Hero Electric partners with ReadyAssist to Upskill Mechanics for EV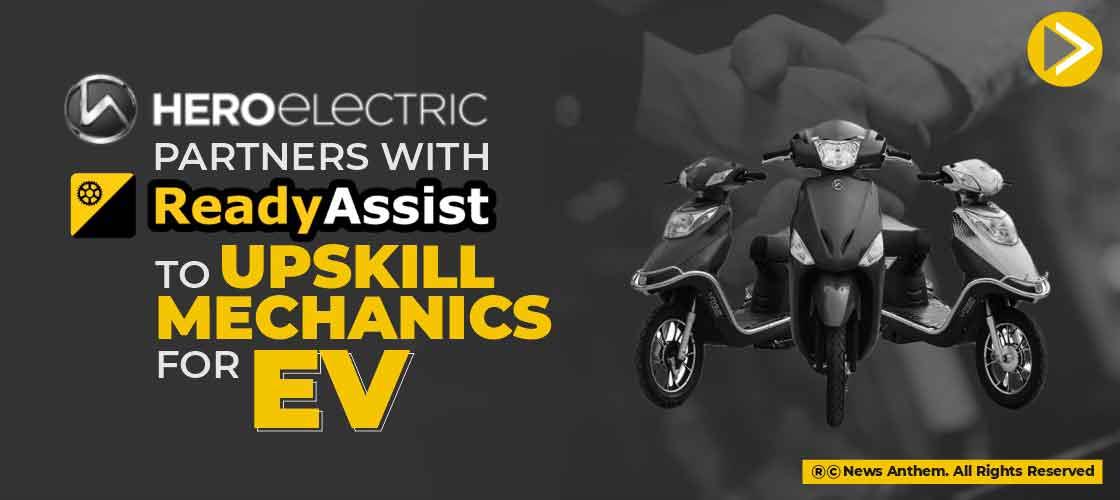 News Synopsis
Hero Electric has partnered with ReadyAssist, a 24/7 roadside assistance company, to train and improve the maintenance mechanics of 20,000 electric vehicles nationwide. This partnership is part of the Private Garage Owners (PGO) initiative of an electric vehicle manufacturer. It aims to re-skill engineers and builds a robust EV ecosystem in the country.
This program identifies mechanics who are willing to improve their skills and teach in the next two years. The training program is divided into two phases, one for beginners and one for experts.
Upon completion of training, both partners will evaluate the registered mechanic and award a merit certificate accordingly. Separately, we will deploy Hero Electric's R & D team and resources to train ReadyAssist's existing network of 5,000 mechanics on all aspects of the Hero Electric vehicle.
Training goes beyond hero electric products for mechanics. The module also allows new students, college students and other ambitious candidates to enroll in the program and earn EV competencies.
Hero Electric aims to expand the PGO ecosystem and has partnered with several start-ups to make this possible. The company has already trained 6,000 PGOs, promising to certify 20,000 mechanics over the next two years.
The training module provides general technical knowledge about the maintenance of electric vehicles and does not limit training to hero electric products.
You May Like