Ashneer Grover lost Singapore Arbitration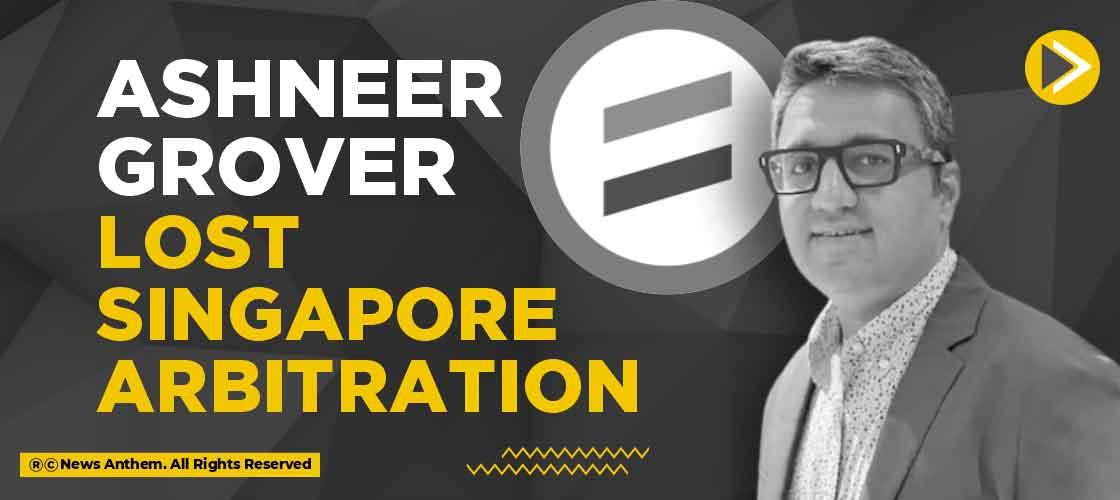 News Synopsis
BharatPe's co-founder and CEO Ashneer Grover lost an arbitration proceeding in Singapore filed against FinTech Platform to initiate an investigation into him. His arbitration was unable to convince the Emergency Arbitrator (EA) to withdraw the ongoing governance review at BharatPe against him.
Grover has filed an arbitration request with the Singapore International Arbitration Centre (SIAC). Mr Glover argued in an appeal that the investigation was illegal because it violated the shareholder agreement and the Articles of Association.
Grover's valuation does not hold ground as the company isn't valued at $ 6 billion as being presented. With a valuation of $ 2.85 billion and the current exchange rate of dollar and rupee, his stake amounts to nearly Rs 1,824 crore.
The company's major investors include Sequoia Capital, which holds a nearly 19.6% stake, Coatue 12.4% stake, Ribbit Capital 11% stake, and Beenext 9.6% among others.
You May Like