Google Plans to bring Android Games to Windows PCs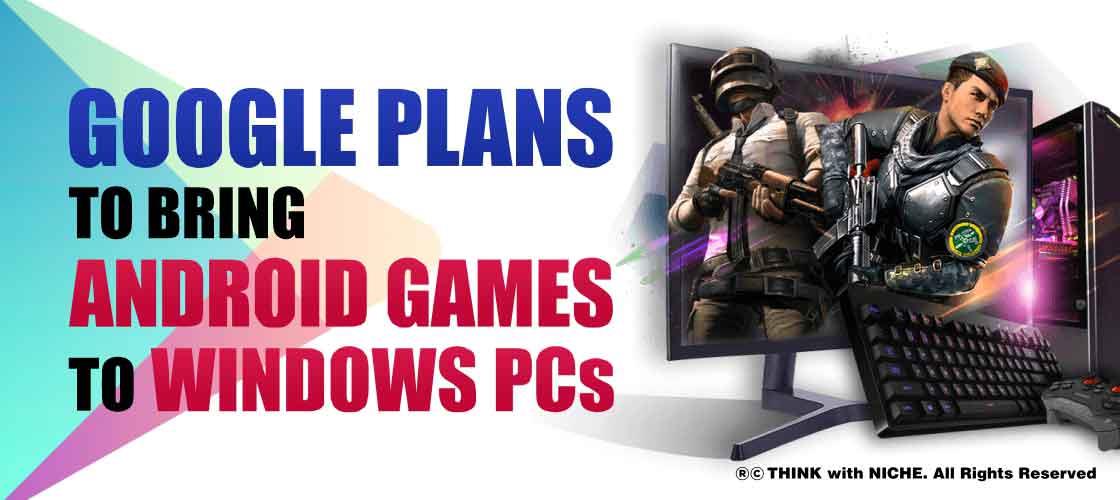 News Synopsis
Google is launching a beta version of its app that will bring Android games to Windows PCs. The new beta version of Google Play Games will be available in Hong Kong, South Korea and Taiwan. It will allow Windows PC users to play popular android games like Mobile Legends, Summoners War, State of Survival and Three Kingdom Tactics on their Windows PC.
Players can simply sign up to get access to the beta and Google's standalone app on Windows. It will also give seamless gameplay sessions on users' phones, tablets, Chromebooks and Windows PC, allowing users to resume games on multiple devices.
The group product manager of Google Play Games, Arjun Dayal has said that players can easily browse, download, and play their favourite mobile games on their PCs.
It is also allowing the users to earn play points while playing android games on PCs. Google announced its plans to bring android games to PCs a month ago and has not revealed the technology used to get android games running on Windows PCs. Google Play Games is available as a native Windows app and does not feature game streaming.
You May Like