Facebook's 9Bn Profit Despite Whistleblower Scandal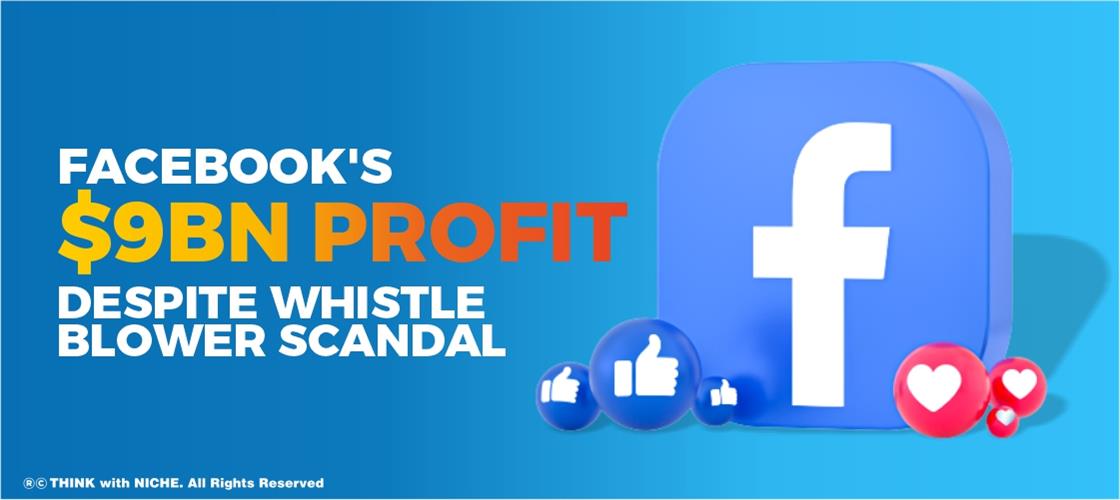 News Synopsis
Social media tech giant Facebook has recorded a net profit of 9 billion dollars in the third quarter of the year, till September. This news comes in view despite the poor image that Facebook has been suffering from, a scandal with relation to leaked documents. The crux of the scandal lies in a new Apple iOS 14 update operating system, which makes it difficult for brands and targets a specific audience with ads.
Along with this report, there is news of a former employee accusing Facebook of showing unethical behaviour. Frances Haugen, a former employee, has released internal documents suggesting that Facebook keeps profits over user safety. There are several reports floating around suggesting Facebook has failed to maintain user-friendliness, was not able to control hate speech and hate symbols, and even sex trafficking outside the US.
Giving a clearance over the issues facing the company, Mark Zuckerberg said that selective internal documents have been released on purpose to tarnish the company's image. In the 12 months to 30th September, Facebook has reported a user growth of 6%, reaching 2.91 billion users. Despite all these new achievements in business, the leak of internal documents, especially in the Wall Street Journal has only made matters worse. News has also emerged that the UK has planned an 'Online Safety Bill' in order to address issues faced by young people online.
You May Like