Cloud Infrastructure Breaks through $50 Billion Revenue Barrier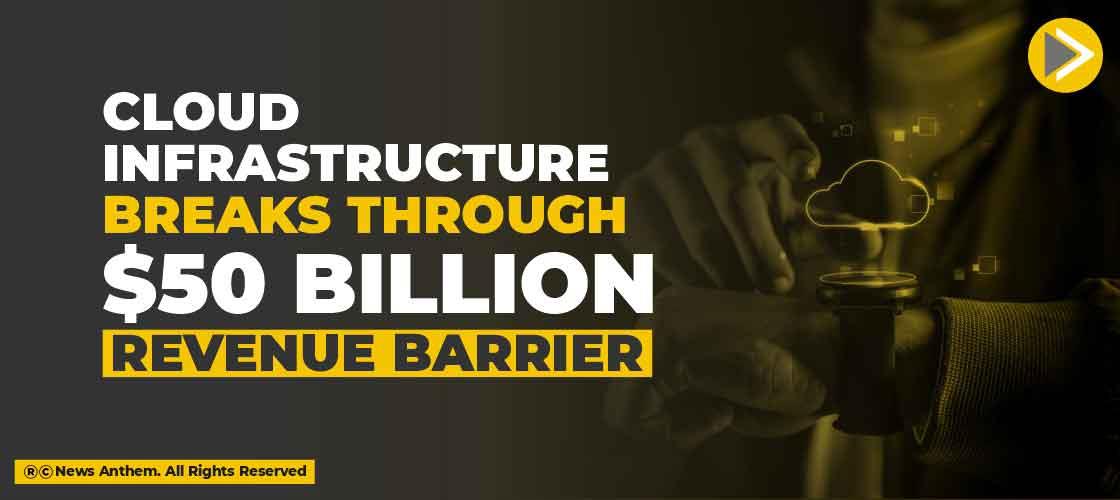 News Synopsis
The cloud infrastructure service market ended 2021 with $50 billion in revenue. It is the first time when cloud infrastructure market has crossed the $50 billion revenue barrier globally. According to Canalys, the total worldwide spending on cloud services increased by 34% to $53.5 billion, posting an increase of $13.6 billion from the same period a year ago.
Along with digital transformation and hybrid working, Canalys highlighted that the emergence of the metaverse is also a reason why cloud service providers will be kept busy going forward.
All the big names in the market - AWS, Microsoft Azure and Google Cloud - are looking for channel partners to help develop the enterprise side of the market and their growth ambitions will continue to drive the opportunity.
In Q4, AWS saw 40% year-over-year global growth, giving the cloud computing giant a 33% market share. The supplier continues to secure large contracts with major customers to stay ahead of the game.
According to a survey by the Enterprise Strategy Group of users in the USA, Western Europe, and Asia-Pacific, more than half identify cloud architecture as an area where they have a skills problem and have may contact distribution partners to fill these gaps.
You May Like