BharatPe removes Ashneer Grover's profile from its website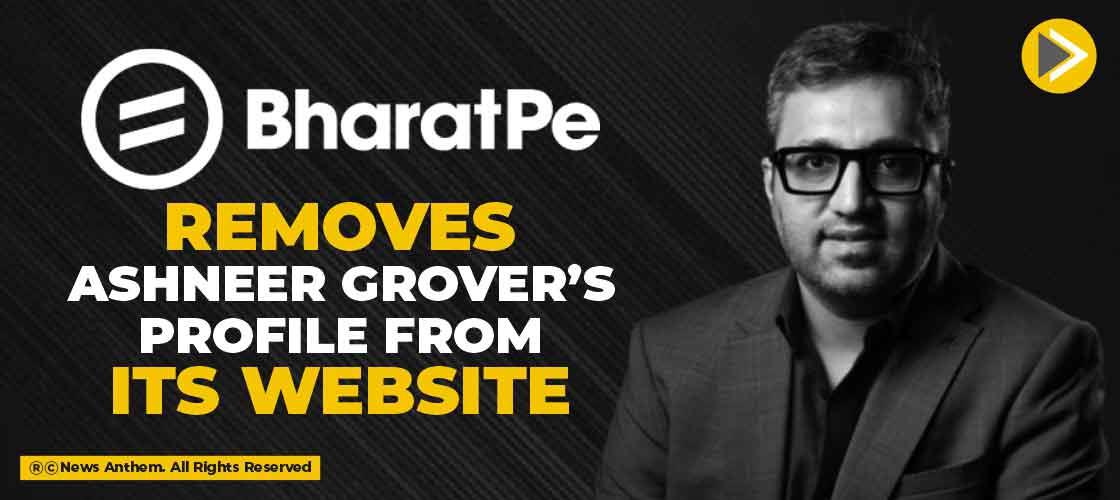 News Synopsis
Fintech platform BharatPe has removed Ashneer Glover's profile and photos from the website. The company earlier accused Ashneer Glover, along with his wife Madhuri Jain, of being involved in large-scale embezzlement of corporate funds and that significant misappropriation of corporate funds would have to raise their extravagant funds.
The About Us page on the website is named after co-founder Shashvat Nakrani, CEO Suhail Sameer, another co-founder Bhavik Koladiya, Chief Revenue Officer Nishit Sharma, and other senior executives.
However, the LinkedIn profile of the individual still shows him as the co-founder and Managing Director of BharatPe. Other than BharatPe, Unity Small Finance Bank, a joint venture between BharatPe and Centrum Group has also removed the profile of Ashneer Grover from its portal.
The Board does not allow the Glover family to "disappointing behaviour damage the reputation of BharatPe or its hard-working staff and world-class technology."
Glover blamed the board in a post saying, "I'll be back at work soon." As a shareholder, I am worried about the destruction of value. We hope that the company and the board of directors will recover quickly. Please return to your actual job. "
You May Like