Ashneer Grover Seeks Removal of New CEO from Board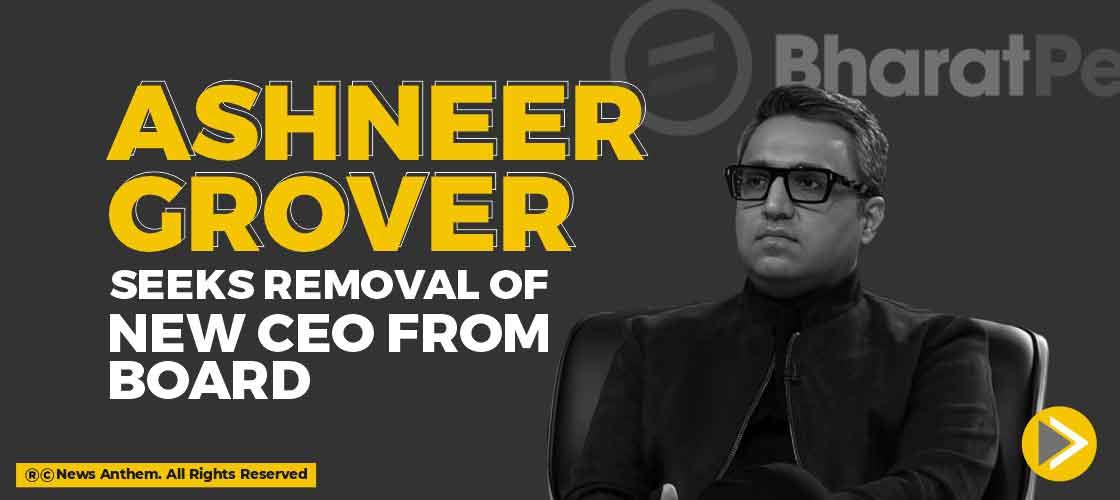 News Synopsis
The co-founder and Managing Director of BharatPe, Ashneer Grover has written to the company board for the removal of the new CEO Suhail Sameer from the board. Ashneer Grover went on a voluntary leave till March-end over a controversy.
Under Clause 3.7 of the SHA and Clause 91.7 of the AoA, he withdrew his nomination of Suhail Sameer as a Director. He wrote, "In light thereof, I, Ashneer Grover request the Board of Directors of the Company to complete the necessary processes to record the cessation of the Directorship of Suhail Sameer as a Director of the Company."
The company has released a statement saying that the board remains committed to an independent and thorough audit process. It further said that no action will be taken until the audit has been completed.
BharatPe has appointed Alvarez and Marshel through its legal firm, Shardul Amarchand Mangaldas to advise the board on its recommendations. Ashneer Grover has taken voluntary leave, meanwhile his wife, Madhuri Jain Grover has also gone on leave after the controversy.
You May Like