Amazon is Increasing the Cost of Prime Membership by $20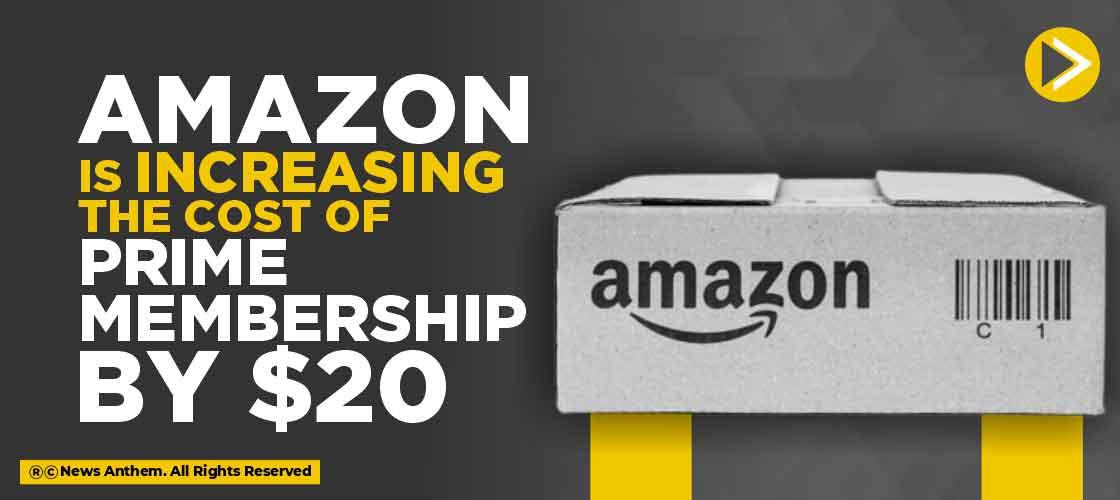 News Synopsis
Amazon is raising the price of its Prime membership from $119 to $139 annually. The e-commerce giant announced that the prices will be increased by $20 per year. The monthly increase is from $12.99 to $14.9. The price hike will go into effect for existing members from March 25 on the date their membership renews.
For new Prime members, the higher price will come in effect from February 18. Wall Street has been warning that the price of Amazon Prime was likely to increase in 2022. The price hike is believed to be caused by widespread inflation, port delays and global chain supply pressures.
Amazon Prime has seen massive growth since the onset of the pandemic, with the addition of more than 50 million new subscribers since January 2020. Launched in 2005, Amazon charged $79 per year for its services in the USA. It has raised its price twice in 2014 and 2018.
The membership includes free shipping on eligible items and access to Amazon's streaming platform, Prime video, along with additional benefits like member-only deals, discounts at Amazon-owned Whole Foods, and access to its reading, music and gaming services.
You May Like