Allcargo Board approves De-merger of CFS/ICD and Real Estate Businesses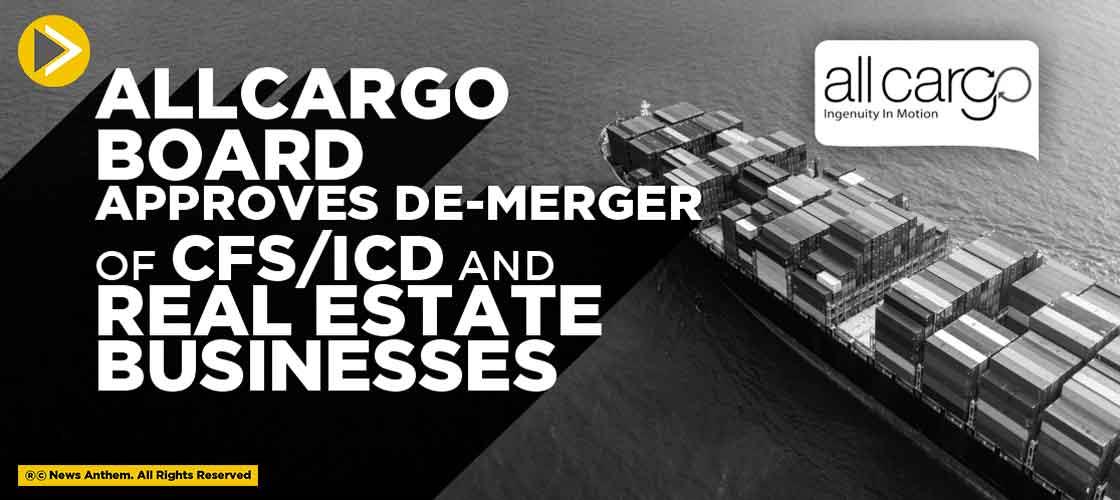 News Synopsis
The Board of Allcargo has approved the demerger of its CFS/ICD and real estate businesses with an aim to create strategic business undertakings and to drive growth across distinct opportunities. Allcargo has said that with this demerger, all three companies will have minor shareholding with no change in the entitlement of shareholders for each entity.
Shashi Kiran Shetty, Chairman, Allcargo Logistics, ECU Worldwide, and Gati Ltd. has said that the company has seen a growth of 15-20 percent CAGR on revenue and EBITDA both over the last 15 years. He also said that with this demerger the businesses will be free and this would lead them towards the next phase of growth.
This move will position the company to increase the growth in their businesses by having creative business undertakings with a management focus, better access to the right capital, and operational and financial flexibility. Allcargo will still be the leader in the international supply chain, express logistics, and contract logistics businesses. Focusing more on digitization.
You May Like