Agricultural Exports Expected to cross $50 Billion this Year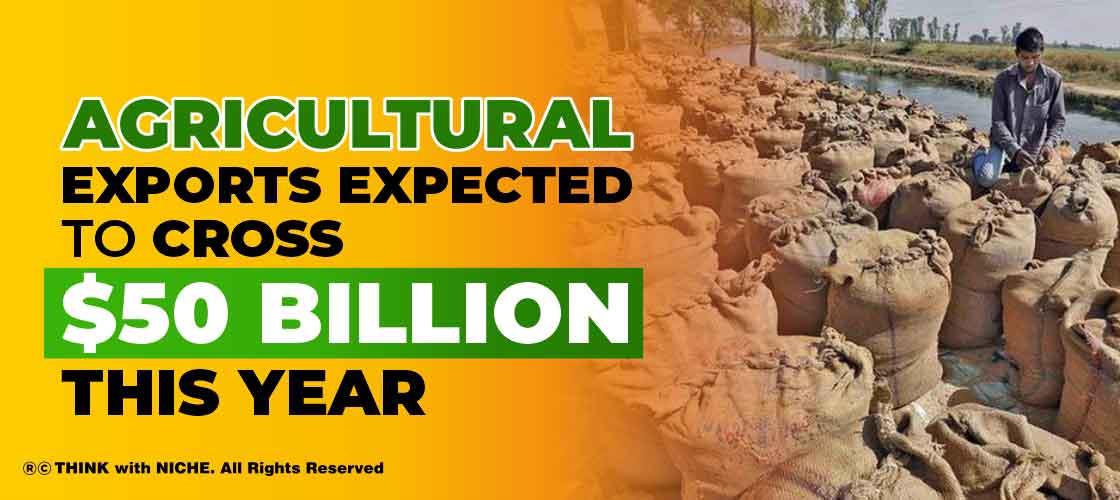 News Synopsis
The Commerce Ministry of India has said that the agricultural exports of the country are expected to cross %50 billion for the first time in the current financial year. The ministry has taken many steps during the Covid-19 pandemic to push the exports.
It includes an extension of validity of various certifications beyond their expiry dates, online certification for exports and facilitating with more testing laboratories. India was able to meet the global demand with these initiatives that provided momentum to agricultural exports.
The Commerce Ministry has said that the rice exports are likely to reach 21-22 million tonnes this year. The exports of wheat, sugar and other cereals have also recorded growth.
Farmers in the states like Punjab, Haryana, Uttar Pradesh, Bihar, West Bengal, Chhatisgarh, Madhya Pradesh, Telangana, Andhra Pradesh, and Maharashtra has benefitted from an increase in exports of agricultural products. It has also claimed that the export of marine products can also cross $8 billion for the first time in this financial year.
You May Like