PM Will Launch 64k-cr Health Infra Scheme From Varanasi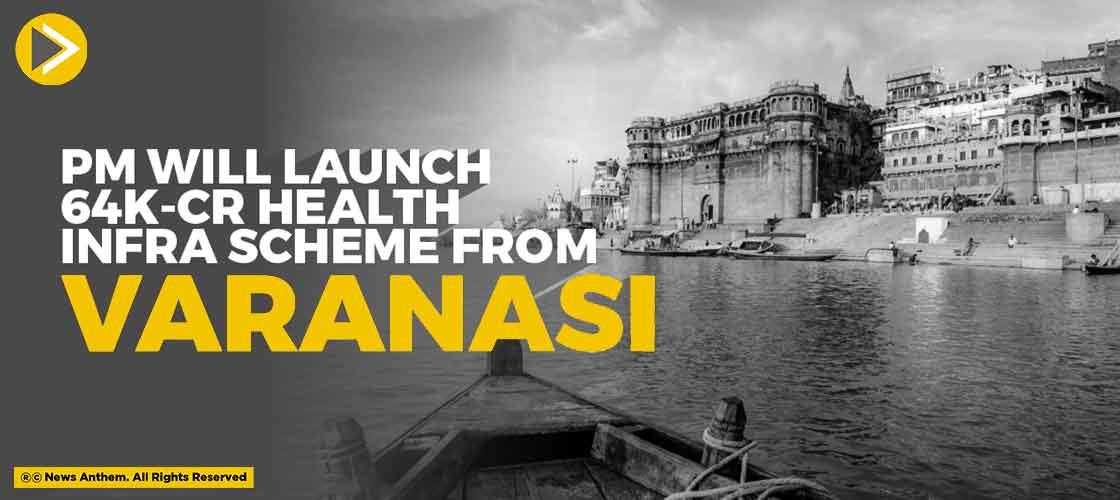 News Synopsis
Prime Minister Narendra Modi will launch the Pradhan Mantri Atmanirbhar Swasth Bharat Yojana (PMASBY), on Monday, worth Rs.64,180 crores, to strengthen the health care infrastructure across the country. Prime Minister will inaugurate the project from his parliamentary constituency Varanasi, during a visit to poll-bound Uttar Pradesh.
Prime Minister Narendra Modi will visit Uttar Pradesh on 25th October 2020. The Prime Minister will launch PMASBY in Varanasi. It will be one of the largest pan-India schemes for strengthening healthcare infrastructure across the country. It will be in addition to the National Health Mission.
Prime Minister Modi will also inaugurate various development projects worth more than Rs.5,200 crores for Varanasi. Under PMASBY, a National Institution for One Health, 4 New National Institutes for Virology, a Regional Research Platform for WHO southeast Asia Region, 9 Biosafety Level III laboratories, 5 New Regional National Centre for Disease Control will be set up. Experts believe it is time to strengthen the medical infrastructure at the ground level.
You May Like