Continue Reading..
EVs are the future, and we must welcome them wholeheartedly. Saving fossil fuels is today's demand and tomorrow's necessity. Every car manufacturer is working hard to bring their EV cars to the market. India is no exception to this change, and we have seen that in previous years. Our Tata launched Nexon EV, and it is one hell of an EV! Nexon changed the way people looked at electric cars, and it is now the top-selling EV in India. This article is for every car enthusiast that wants to know about the upcoming electric cars in India so that they can plan their next EV very soon. So, without any further ado, let's take you on the ride of wonderful EVs coming your way.
Upcoming Electric Cars in India
Let's look at some cars that will electrify the atmosphere!
The BMW i3, a B-segment high-roof hatchback, kicks off this list. The i3, which is part of BMW's I sub-brand, is the company's first mass-produced vehicle with zero emissions. This car has a boot space of 260 liters, an electric powertrain, and a rear-wheel-drive via a single-speed transmission. It is expected to be launched in 2022 with a tentative price of 1 crore INR. It has a battery capacity of 33kWh that can push this car far beyond. In a single charge, it is estimated to cover the range of 245 km.
Volvo XC40 Recharge is not your regular SUV, it is completely electrified and all set to enter the Indian market. This SUV is expected to be launched in the first quarter of this year (2022). Do you know XC40 Recharge is the first all-electric SUV that Volvo is offering? It will come to India as a CBU (Completely Built Unit).
Talking about the face of the XC40, it gets a white finished panel that holds the Volvo Badge and gives the traditional signature look. It also has new alloy wheels. Compared to regular XC40, the Recharge is built on CMA (Compact Modular Architecture) platform owned by the company. Recharge is similar to the regular XC40 except for some visual changes that signify its electric nature.
XC40 has a dual motor powertrain that has 150 kW electric motors on each axle. These motors produce 402 bhp and 660 Nm of peak torque. These motors are powered by a big battery of 78kW, and this gives a range of approximately 418 km. Also, XC40 Recharge can achieve the 0-100 kph mark in 4.9 seconds.
We all know that Tata Showcased the all-electric Altroz at Geneva Motor Show back in 2019. New EV Altroz is built on the same ALFA platform that is compatible with electrification. All new Altroz EV is expected to be launched alongside XC40 in the first quarter of 2022. Tata is electrifying every car they launch, and people will be thrilled to know that their beloved Altroz is now getting electrified after the Nexon and the Tigor. Tata is among those companies that like to work toward sustainable development. Altroz EV is expected to borrow many features that are already present in the Nexon EV, which was launched a couple of years back. The same electric powertrain, the power distribution unit and the battery pack are among the borrowed features from the Nexon EV. Altroz is expected to have a connected car technology that will enable you to access the car's stats. You will be able to locate the nearest charging station also. The expected price of Altroz EV is 10-13 lakhs INR.
Tiago has taken control of the small hatchback market. It is ready to strike back, all electrified. We saw Tiago EV at the 2018 Auto Expo Event, and it is ready to be launched this year. Tiago EV has the same powertrain as Tigor EV, but there is a slight cut in terms of pricing so that a customer can have more options. Tiago EV is expected to have a range of 310 km when charged fully.
Tiago is one of the budget-friendly cars that one can consider looking at the prices of petrol these days. The car could be priced at around 8-10 lakhs INR
Mahindra & Mahindra recently debuted a new SUV lineup, which included the Mahindra XUV300 Electric. In terms of the overall design, this vehicle is similar to the XUV300. The XUV300 electric stands out with features such as special LED headlights with blue graphics, a closed-grille on the front, and a larger infotainment system with a pop-out style. The expected price for eXUV300 is around 8-9 lakh INR. This small car has a big battery in it with a capacity of 30.2kWh. Mahindra eXUV300 is expected to cover 300 km in a single charge.
Countless new cars are coming your way, all electrified. The above-mentioned cars are sure to arrive this year, and their sales will start the evolution, and the others will follow.
Electric Car Companies in India
Many car companies are trying hard to be among the world leader in electric cars. Here is the list of some top electric car companies in India.
Mahindra Electric

Tata Motors

Hyundai

Ashok Leyland

Kia Motors
(This list is not in any order, all these companies are among the top electric car companies)
Upcoming Electric Cars in India Under 10 Lakhs
Looking at the market, it is necessary to list all the cars that are under 10 lakh INR. These cars are priced while keeping middle-class families in mind. Here are the cars that you might want to purchase for under 10 lakhs.
Mahindra E-Verito: 9-13 lakh INR

Tata Xpres-T: 9-11 lakh INR

Renault Kwid EV: 7-9 lakh INR

Maruti Suzuki WagonR Electric: 8 Lakh INR

Mahindra eKUV100 EV: 8.25 lakh INR

Haima Bird Electric EV1: 10 lakh INR

Maruti Suzuki Futuro E: 9-11 lakh INR

GMW ORA R1 EV: 7 lakh INR

Renault K ZE EV: 10 lakh INR

Renault Zoe EV: 8 lakh INR

Tata Tiago EV: 8-10 lakh INR
These are some of the cars that you can look out for if you want something under 10 lakh INR. These cars are from some of the top electric car companies, which assure you a safe and fun ride.
If you like the article and want more information related to electric cars, we have a few more articles for you.
Which Hybrid Electric Car Should You Own In 2022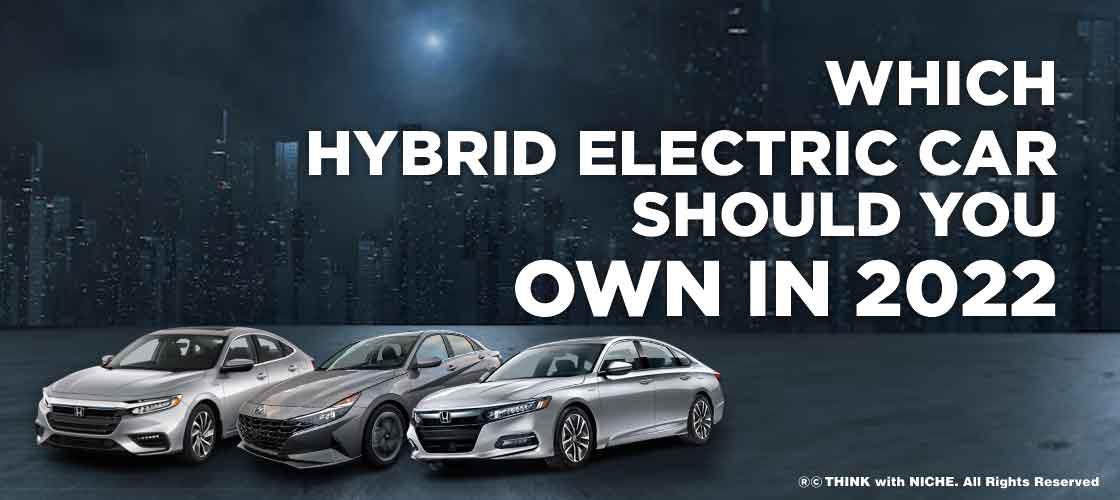 Kia back with a bang – Niro EV