Telangana Introduces Drone Delivery Services For Delivery of Medicines, Blood, etc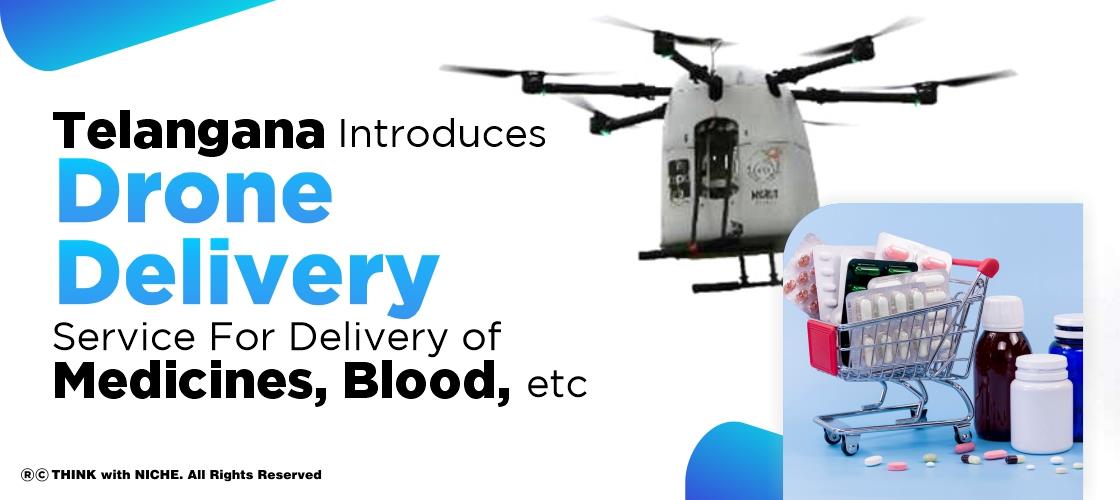 News Synopsis
As we are moving towards a future that will be defined by artificial intelligence and advanced technology, it's high time that India too take crucial steps to implement high tech in many sectors. The step taken by the Telangana government is a great example of it. By introducing drone delivery services in the state, the government is making sure we move with the times and aren't left behind. Drone delivery of medicines will not only ensure faster delivery services but will also ensure that people are able to order medicines at any time they require it. The scope of drone delivery is huge.
If the Telangana government is able to successfully pull off this experiment (it remains an experiment at this point), there are two ways in which it can help other sectors. The internet allows people to order almost everything online and it requires a delivery guy to bring order to your house. This is exactly where drone delivery will enter the market. It will not only be beneficial to customers but will also kick-start many small startups and small businesses.
The only drawback of it is that the people will lose their jobs. Since most of them come from an underprivileged socioeconomic background, their life depends on this job. Here the government should intervene and provide training to these young men in various fields, including flying drones. The government can then hire these men and gave them good employment opportunities.
You May Like