Role of Advertising in Business Growth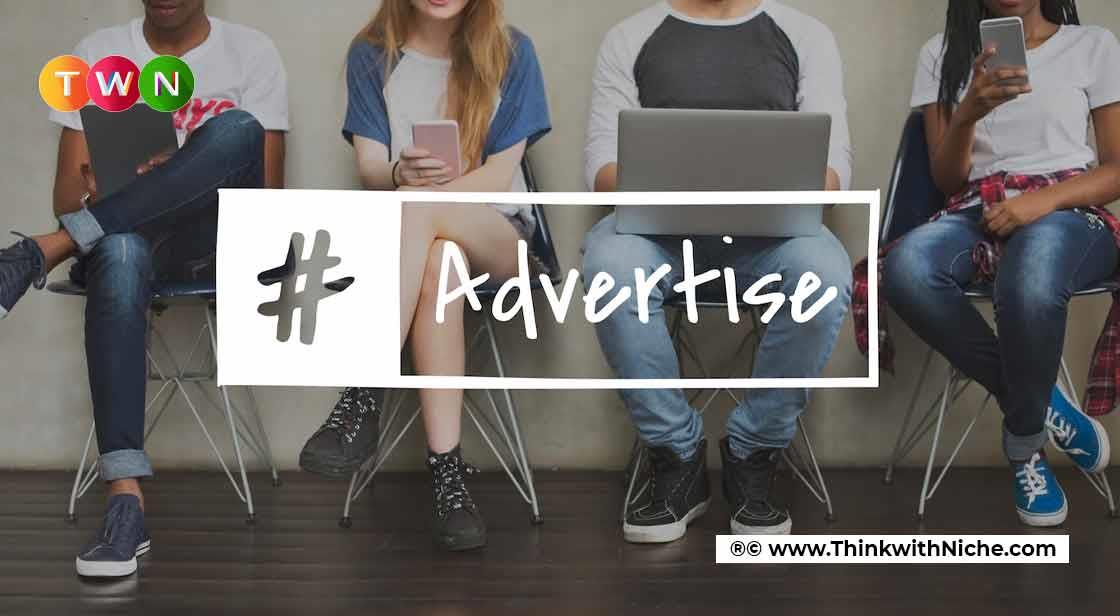 Advertising plays a major role in business. Nowadays, the world of business is very competitive, and advertising is being used to get ahead of these competitors. Advertising plays an important role in starting a business, building a brand, and positioning a company, product, or service against the competition. Advertising is an important part of a business growth strategy. Many advertising mediums are used for marketing a product or brand. In this article, we will tell you how to use advertising for your business growth. keep reading. #TWN
Continue Reading..
Definition Of Advertisement
The meaning of adverting is simple; a form of communication whose purpose is to attract viewers, readers, or listeners to your brand, product, or service or to provide product information. Today, there are many big companies that are working in the field of advertising, and advertisements are one of the most essential business growth strategies. Let us tell you that there are two main mediums of advertising. The first is the traditional medium such as television, radio, newspapers, banners, and posters, while the second is the digital medium such as email, Facebook, Instagram, and other social media platforms. Companies use advertising to increase the popularity of their brand and product among their customer base. It increases their reach to more and more people, as a result of which they get profits in the business.
At What Stage of Growth is a Business Profitable?
It takes at least 2 to 3 years for a business to become profitable, and for a fully stable business, an organization needs to give its business 7-8 years. Advertisement plays an important role to help an organization reach the stage of profitability.
Today, advertising is an integral part of economic and social life and one of the best techniques to promote sales. We know the role of advertising by four different parameters, namely manufacturers, middlemen, society, and customers.
Manufacturers: A manufacturer who has to make a good profit by selling his goods, takes full advantage of advertising for the commercialization of his products and services. The primary importance of advertising is to increase the sales of the product. If people don't know about the product, how do you expect it to sell? To achieve the same objective there is a need to advertise the product dedicatedly. It also helps in retaining existing customers and creating new ones. With the help of advertisements, manufacturers can promote sales of the product.

Middlemen: The middleman is the essential link between a producer and a consumer. Through advertising, the middleman helps in selling more of the product at the least cost.

Customers: Products and services are created to meet the needs of the customer, and advertising is used to spread awareness about the products. Advertising creates a good image of a product in the minds of the target customers.

Society: Advertisement is beneficial to society as well as the producer, middleman, and customer. Through advertising, accurate information about all products reaches the people.
The major effect of advertisements on business is that advertising influences buyers' decisions and promotes the sales of the product. In addition, advertising spreads awareness about a product or service.
How can Advertising Help in Business Growth?
Advertising in any business attracts new customers and this also helps in retaining existing customers. Advertising helps in changing outdated or negative perceptions of your business. Advertising promotes your industry and creates a good image of your business. Also, advertising helps in expanding the business.
Let's Understand How Advertising can Help your Business
To Attract or Engage New Customers
People get information about your business or product through advertisements in newspapers, magazines, television, and radio, which attract new people to your business or product.
For New Opportunities
For B2-B businesses, advertising increases your sales and increases the brand value of your business in the market. This lets you know the trends of your customers, which in turn creates opportunities for new prospects for you.
To Increase Product Awareness
For any business, advertising is needed to spread the information about their new product to the public after it is launched. Advertising provides information about the product among the people, which helps in business growth.
To Get Traffic to a Web Page
Ads can attract people to your website or portal, where you can convert visitors or visitors into customers.
To Increase Brand Awareness
Advertising gets your business to the people. So that whenever the consumer needs the product, your brand comes first to them.
To Deliver an Ongoing Product Offer or a Specific Message
If you want to provide information to the people about the offers going on your business or product so that the sales of your product increase, then you can reach this news to the people through advertisement.
To Increase Online Sales
For e-commerce businesses, pay-per-click ads can drive online sales almost instantly. PPC ads can prompt buyers to take action as soon as they see your ad and click on the ad to reach your product directly.
To Create a Positive Brand Image
For industries suffering from chronically poor perception, advertising can change people's poor perception of your business by creating a more favorable impression. For example, advertising can make people aware of the expanded capabilities of your business or a good image of your product.
To Maintain a Positive Industry Profile
If you're a consultant or run a tech company and want to become famous for your expertise, advertising can help. Native ads can promote your content that showcases your expertise. Also, advertising helps in attracting industry partners.
Types of Advertising
Newspaper Advertising
Newspaper is a very old medium of advertising. Many big brands do advertise in newspapers to promote their products. Advertisements in the newspaper reach the information about your product to the people, and people are attracted to your product.
Magazine Advertising
Magazine advertising is also an old medium of advertising. You can give information about your product to a specific or target audience through an ad in the magazine. Women, men or children, in whatever age group people read a particular magazine, a product made for that age group should be given in that magazine.
Radio Advertising
In today's time, many people listen to the radio, so the radio audience is given advertisements on the radio for their products. However, the art of ad writing is also different for each advertising medium.
Television Advertising
Be it children or youth, women or men. Nowadays, all the programs on television are promoted by the advertisements that come between the programs and the products and brands. Television ads are also a traditional medium of advertising.
Outdoor Advertising
Out-of-home or outdoor advertising is the promotion of a brand or product and service through banners, posters, or hoardings. Many brands use outdoor advertising to enhance their brand value.
Direct Mail
Direct mail means giving information about your product or service directly to the consumer, this medium of advertising is not very old. But most companies nowadays are using this format or medium of advertisement.
Digital Advertising
In the last few years, the craze of online media has increased more among the people. Everyone is using online platforms like Facebook, WhatsApp, Instagram, Twitter, LinkedIn (Facebook, WhatsApp, Instagram, Twitter, LinkedIn), etc. In such a situation, digital advertising is being used more. Through online mediums, information about your brand reaches more and more people, and the value of your brand also increases.
Some Famous Advertisements
With the launch of Doordarshan on 15th September 1959, a huge opportunity started for all the big brands in India. The journey of advertising in the television world also started with Doordarshan. All the big brands started using new and catchy tag lines and slogans to stay ahead of the competition. Even today, there are some old products whose slogans are still in our minds. Apart from this, there are many brands that were immersed in the competition of the market, but the magic of advertising has again established them with a new identity in the market.
The first television ad was launched by Coca-Cola on January 1, 1976. After this, other brands like SurfExel, Britannia, Colgate, etc, also started promoting their products through advertising. After the launch of color television in India, a new revolution came in the advertising sector. There are many such products in India that became famous through their tagline.
In today's era, every brand, party, company, and product has its own distinct tagline or slogan. Let us take a look at some such famous tag lines and its brand -
Apple- Think Different
OnePlus- Never settle
Kitkat- Have a break, have a KitKat
Nike- Just Do It
Five Star (5 stars)- Eat Five Star, Do Nothing
L.G.- Life's Good
Samsung- Better Normal For All
IBM- Think
In today's time, there are many famous advertising agencies that are doing great work in the field of advertising. Famous advertising agencies:
Let's know the names of India's top advertising agencies
| | | |
| --- | --- | --- |
| Rank | Advertising Agency Name | Revenue (USD billions) |
| 1 | WPP plc | 17.34 |
| 2 | Omnicom Group | 15.29 |
| 3 | Publicis | 11.39 |
| 4 | The Interpublic Group of Companies | 9.71 |
| 5 | Dentsu | 9.6 |
| 6 | Hakuhodo | 3.06 |
| 7 | Havas | 1.71 |
| 8 | Dentsu Aegis Network | 1.48 |
| 9 | MDC Partners | 1.33 |
| 10 | Publicis Sapient | 1.31 |
Advertising plays a major role in the growth of any business. If you want to make a business successful, you have to take the help of advertising.
You May Like
Marketing and Communications

Marketing and Communications

Marketing and Communications

Marketing and Communications